Posted by estiator at 27 March, at 22 : 31 PM Print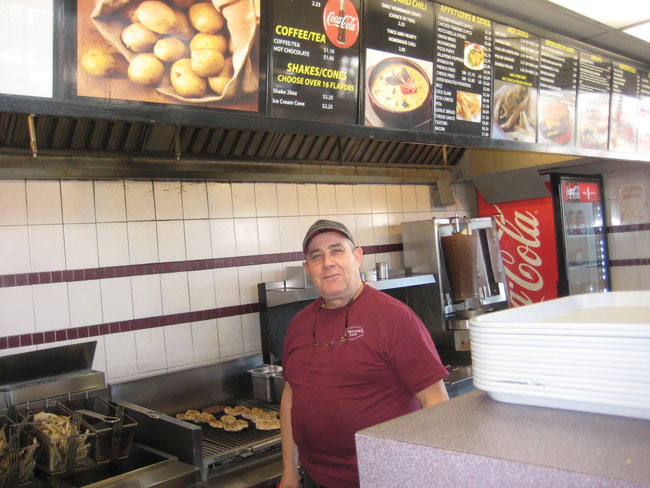 Broiler's Flip is located at 6009 W Montrose Ave Chicago, IL 60634 and the owner is George Hronopoulos. George arrived in the USA in 1975 and for the first year he worked for Zenith, when Zenith was still an American company. A year later, with his brother Jim, created, owned and operated with great success an Electronics Repair facility that lasted until 2011. Since 1981, he and wife Eleni, own Broiler's Flip. Broiler's Flip is one of the more successful restaurants in the Chicago area and offers very tasteful food. Their Polish, grilled onions, gyros and other fast food items are cooked to perfection. This place is also well known for their fresh cut fries. The place is very clean and the staff is very friendly and efficient.
George and Eleni are the proud parents of daughter Stacy, an attorney and CPA, who is married to Ted Constan; Stacy and Ted are the parents of George, a 3-year old boy who is the pride not only to his parents but a great joy for the grandparents as well. An integral part of the successful business is the longtime employee and manager Christos Karachristos. In the picture we see manager Christos Karachristos.