Posted by estiator at 27 March, at 22 : 30 PM Print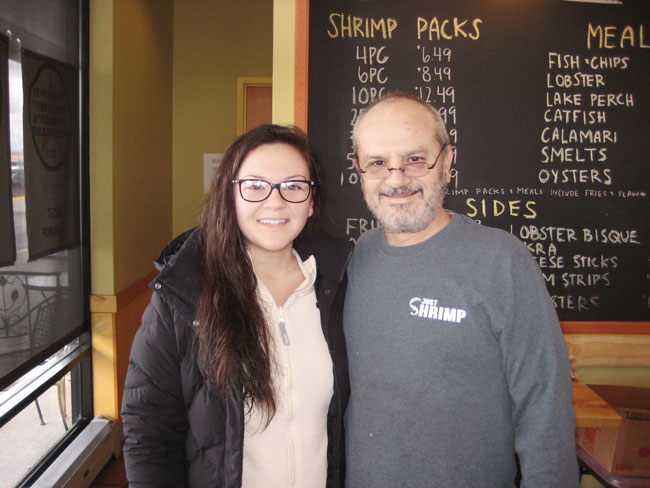 Just Shrimp is located at 15940 Harlem Ave Tinley Park, IL 60477 and the owner is John Mihalos. John arrived to this country at the young age of 13 directly from Tripolis. Attended High School in Oak Lawn, IL and eventually started working in the restaurants as a bus boy and later as cook and chef. At the age of 21, he opened his first restaurant! It was a small hot dog place and that seems like a long time ago! John eventually opened a total of 25 restaurants. Incidentally, in addition this location, John owns two more Just Shrimp places in Chicago and Alsip, IL.
What is interesting about this place is that it originally was opened with the business name Chicken Wild. John's wife Adriana and daughter Christina support John in his efforts and Christina is involved heavily in the operation of her dad's restaurant; moreover, Christina on her own, started an experiment: She introduced in the menu selected fish items; they realized quickly that these items were moving fast! It did not take them long to realize the benefits; the decision was easy and they changed the concept! The rest is history.
Fried fish and shrimp dishes await you and your family at Just Shrimp Restaurants. You may choose from a 4 piece all the way to 50-piece shrimp dinners, lobster, and smelts. From fish and chips to the catch of the day, they bring to you and your guests a huge variety of seafood, including white fish fillets, catfish, and perch. In the picture we see Christina and her dad John Mihalos.