Posted by estiator at 3 January, at 13 : 35 PM Print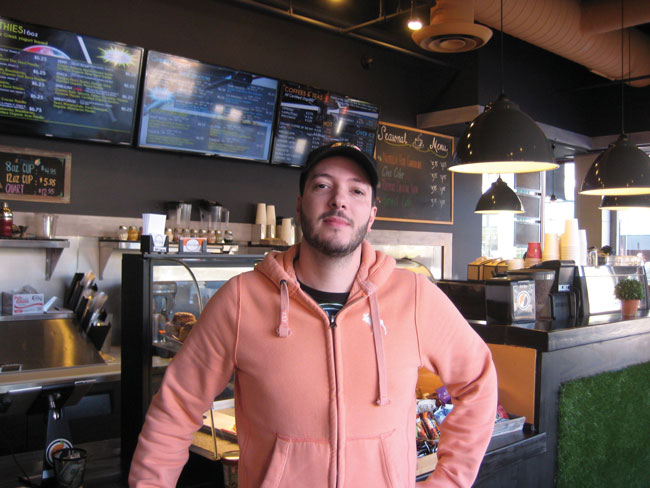 Telly Andrianopoulos inside Live Fresko.
Live Fresko is located at 136 N Oak Park Ave, Oak Park, IL and the owners are two friends and partners: Telly Andrianopoulos and Gus Karamanis. Telly tells us that: It all started one day with a summer's walk in the heart of Oak Park. He and his friend Gus were searching to an alternative to the frozen yogurt & ice cream scene. They thought back to the way their Greek grandmothers would create the perfect bowl of home-made strained yogurt and top it off with honey and nuts. Nostalgia and longing set in for a new project; a project that would made them feel like home and spread the Greek hospitality to their visitors. Finding the right location was easy; Oak Park reflected this healthy & fresh lifestyle they were looking for. Incidentally, FRESKO, means "fresh" in Greek. Their motto is simple: live healthy, live fresh… live Frésko! They wish that customers think of them as their one stop shop to help them maintain their healthy eating habits whether looking for a meal, snack, a drink or just a coffee.