Posted by estiator at 6 February, at 21 : 39 PM Print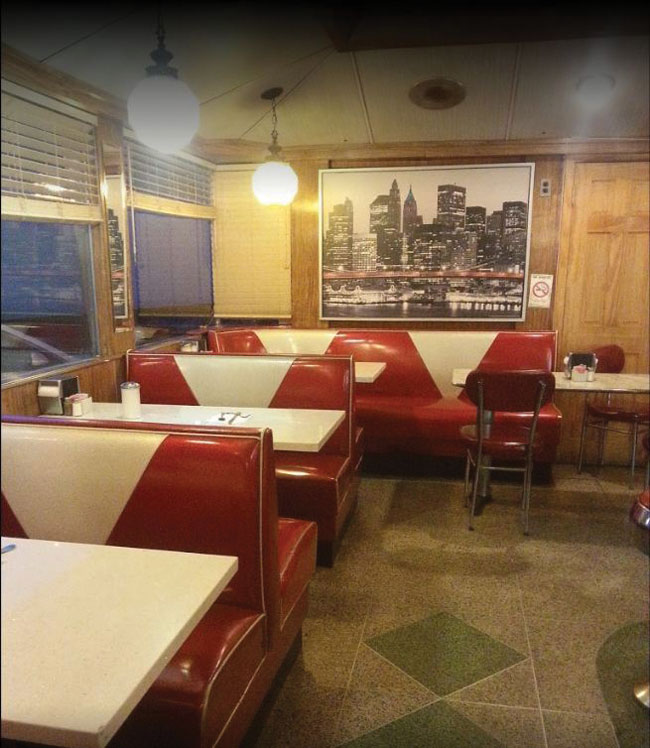 WITH INTERNET reservation and review sites marking most restaurants with double dollar signs, meaning not so inexpensive, Goodfellas Diner (56-26 Maspeth Avenue, between Rust Street and 57th Place, Maspeth, Queens, 718-894-1566), coming in with one dollar sign, is a refreshing change. The diner was the scene of an altercation recently between two customers who refused to pay the entire bill and the owners, Michael and Denise Diamandis, and ended with the owners landing in the hospital with some injuries.
This old-school establishment may be inexpensive for the simple reason that accepts cash only. It serves lunch and dinner and is open from 6 am to 9 pm. It features a take-out menu, and it is kid-friendly. A chrome-and-neon-accented eatery, it offers familiar diner fare and all-day breakfast in throwback digs.
This is the legendary diner from the 1990s Martin Scorsese's movie GoodFellas, starring Robert DeNiro and a few other big stars. The diner has kept its charm with old finishes, dated menus, and wood panels throughout.
The food is your basic all-American diner delight. The servers are polite, but not overly attentive. The diner has signs everywhere that say you're not allowed to take pictures.