Posted by estiator at 6 February, at 21 : 14 PM Print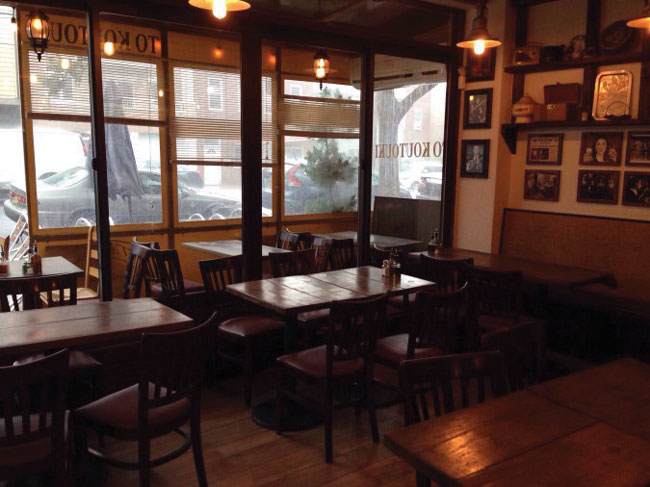 ONE WOULD think that this is an e-lectronic taverna the way its owners named It, but that € only stands for the Greek word that's necessary to define it as The Taverna. E Taverna (26-19 23rd Avenue, Astoria; 718-606-6606), with its canary-yellow awning, is open daily from noontime to 11 pm.
It is a family operation serving classic Greek cuisine and dispensing wine and beer amid island-inspired knickknacks. Rich flavors and bold ingredients dominate the menu. In the summer, E Taverna augments its capacity with sidewalk tables.
E Taverna's owners say it was founded and inspired by the aroma of the Greek countryside, and the traditional warmth, serenity, and nature of typical Greek village hospitality.
They combine the purity and freshness of extra virgin olive oil and the aroma of herbs of Greece in traditional recipes that offer a healthful diet to lovers of authentic Greek cuisine.