Posted by estiator at 3 January, at 15 : 53 PM Print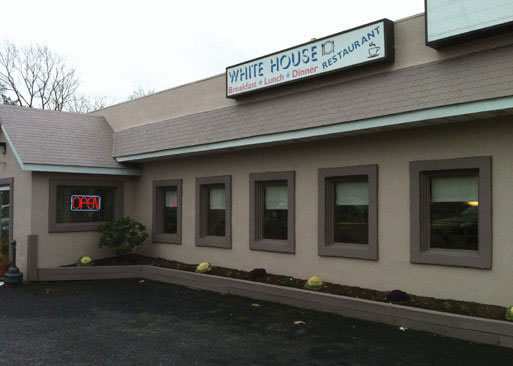 PHOTOS of the real White House can be spotted from every angle throughout this White House, which is a restaurant located not in Washington, DC, but in Moorestown, NJ (4 W. Camden Avenue; 856-235-4825). To be sure, we can't confirm whether the president has ever set foot in this White House and tasted its gourmet kitchen, but it is advisable that he does, and perhaps meet Nick and Paul Patouhsas, who run the business with such skill. There are a lot of good things to be said about their waitstaff too, who are well-trained and efficient.
As far as dishes, the menu is crammed with all kinds, from s0ups and salads to steaks and chops and even beyond. There's a small counter area if this is your preference, but the booths are plenty comfortable and the food delicious.