Posted by estiator at 3 January, at 15 : 20 PM Print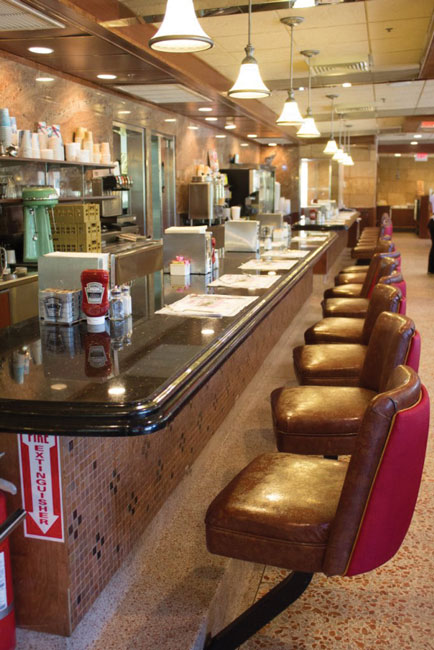 IT'S BEEN A LONG TIME since Kosta Diamandis' presence within the urban section of southern New Jersey, with a Diamond Restaurant both on route 70 and Route 73 has been missed. But no problem! He can be found with a bigger and better eatery under the same name in Hainesport, NJ, at 1390 Route 38 (609-267-0101) some distance from exit 40A on Highway 295. It is tucked away among the trees which are plentiful in the area, with a true Diner architectural design and a spacious area to accommodate a great number of patrons.
The new Diamond Restaurant Diner does justice to the veteran restaurateur who spent a lifetime toiling in the three establishments which in a way can be called namesake. Aside for the counter area and the banquettes in the surrounding area, the Diamond features a quite large dining room with few banquettes and a mostly a table arrangement, with mirrored walls and large window panels. A segment of that area has been assigned as the salad bar which is part of the Diamandis tradition.
The fare at the Diamond is varied with plentiful of the flavorful Diner dishes available on a daily basis. The Diamond is open nightly until 9 pm except Fridays and Saturdays when it closes at 11 pm.