Posted by estiator at 3 January, at 15 : 42 PM Print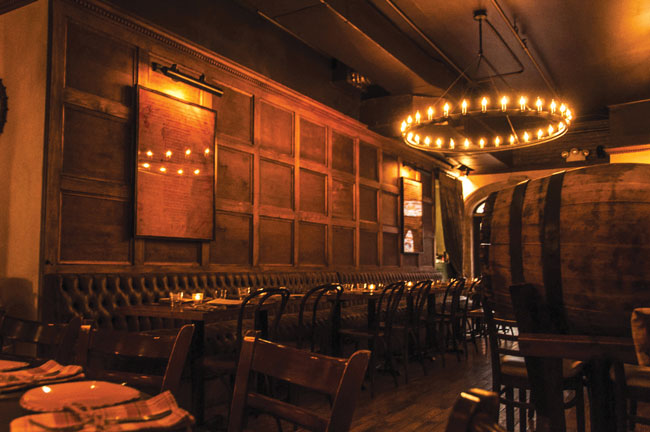 THE LATEST GREEK TAVERNA to open in Manhattan is The Greek (458 Greenwich Street), in the Village. It is a gastropub serving food and wine in a rustic-chic setting with a big bar and banquettes.
It features a long counter to the left and small wooden tables (minus tablecloths) with chairs to the right. There are (fake) flower arrangements on the wall across the counter, mostly hanging from the ceiling.
The decor is a departure from the routinely Greek; it's a rustic style with poles holding up beams with lanterns, and nooks with semi-circular tables. Areas of the wall are built with cinderblocks, and there are medieval candleholders working with lighting, giant urns, and other bric-a-brac.