Posted by estiator at 3 January, at 15 : 34 PM Print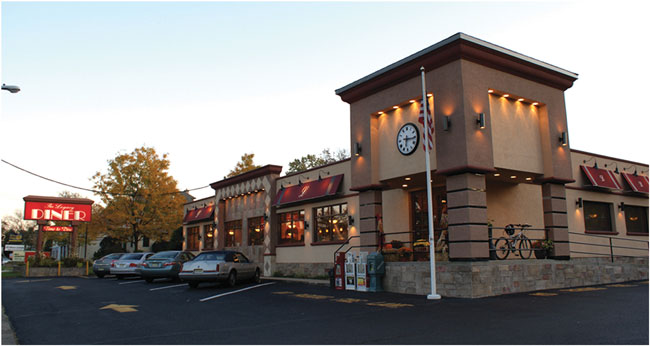 THE LEGACY DINER (136 S. White Horse Pike, Audubon, NJ; 856- 310-1800) offers all the favorite dishes you're accustomed to, in a relaxed atmosphere. It features old-school display cases and is open for your convenience from 6 am to midnight.
"You'll be treated to a quintessential Jersey diner meal here" according to the reviews. In fact, what they boast about is their famous Philly cheese steak with onions, mushrooms and peppers, made the original way and "will not be sold to any husband without the permission of the wife." They are addictive!
They also feature a roast beef Romano panini, a gorgonzola burger, a corned Beef, a pastrami reuben, a chicken parmigiana sandwich, a balsamic chicken and Portobello, plus beef or chicken gyro.
Sotiris and Despina Tsilikas and Kostas and Anastasia Bakogiannis, along with the latter's sons, Nico and Mike, own this fine establishment.