Posted by estiator at 15 July, at 19 : 31 PM Print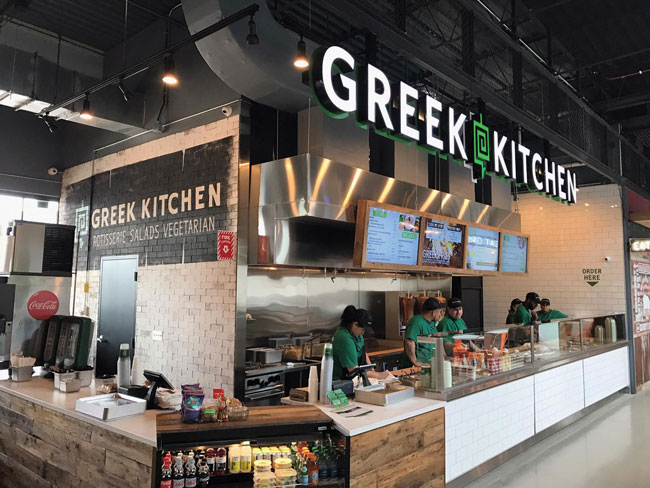 Casual spot the Greek Kitchen (219 West Washington, Chicago, IL 60606; 312-606-0633) offers pick-your-own fillings, toppings, and sauces for Greek plates, salads and wraps. This restaurant specializes in chicken kebob, gyro and other light items of the Greek cuisine. You can order on line or call.
It is open Monday through Thursday from 10:30 am to 8.00 pm and Fridays 10:30 am to 3 pm, closing on weekends.
Another Greek Kitchen, a fixture in Manhattan's Midtown West (889 Tenth Avenue; 212-581-4300) has fed generations of New Yorkers during its lifespan of several decades. Owned by Ted Andriotis of the famous Andriotis clan of restaurateurs, it offers traditional Greek fare for the whole family at moderate prices. Displaying a great number of classic dishes from moussaka to gyro to fresh whole fish, the Greek Kitchen is sure to please every taste.
The  restaurant also features an outdoor seating area, a full bar with a wide choice of Greek wines and spirits, and accommodations for parties and catering orders. Its newest addition is a cute room to the left of the store proper with several tables for discreet and private dining.