Posted by estiator at 6 February, at 21 : 01 PM Print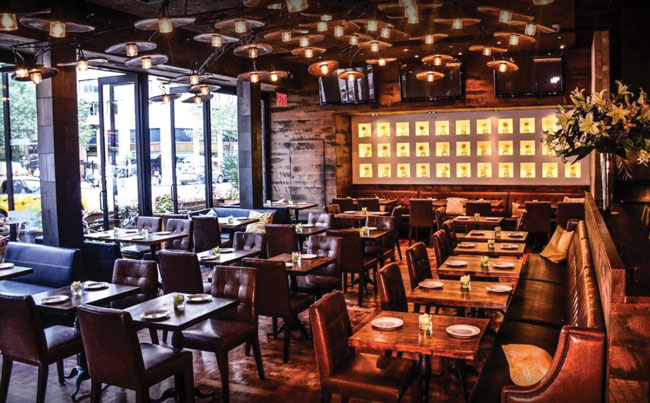 The Murray Hill section of Manhattan has gained a handsome restaurant with an appropriate name: Eros! The midtown establishment headed by Yianni Koskinis (447 Third Avenue, New York, NY 10016; 212-252-1972) serves a Greek menu, salads, fresh grilled fish, and the traditional meze.
With one of its sides lit by lighting emanating from even squares, and the adjacent side allowing sunlight in through the ceiling-to-floor framed glass, plus an absence of tablecloths, many say that this is Manhattan's finest casual Greek restaurant. Its peers consider it one of the best restaurants in the area. A warm, romantic setting awaits you while a dazzling display of fresh fish on ice flown in daily from all over the world entices you. Energetic, polite waitstaff provides impeccable service…you'll feel part of the family. They have a nice wine list with an emphasis on Greece. Champagne brunch is served on the weekend, lunch Monday through Friday, and dinner seven days a week.
Centered around family, friends, and great food, this one-of-a-kind Greek restaurant specializes in dining for all occasions with traditional recipes. Also offering deliveries and catering, Eros is perfect for a night out on the town, romantic dates, or weekly dining if you're looking for an authentic Greek meal.