Posted by estiator at 6 February, at 18 : 07 PM Print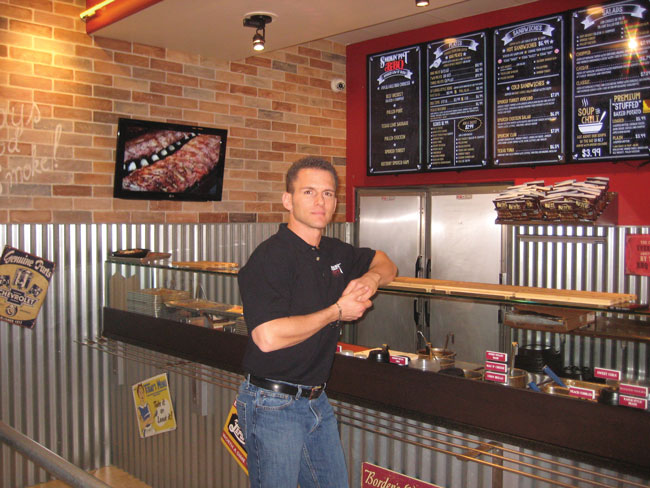 Smokin' Pit BBQ located at 890-92 S Route 59 Bartlett, IL is owned by Nico Scardino and his brother in-law Niko Prittis; before we write about their place let me just mention that these two gentlemen are getting along fine and have an outstanding personality with excellent interpersonal skills. If one is in search of truly authentic Texas-style smoked BBQ and looking for a BBQ restaurant with a fun atmosphere and a great vibe, no need to look further!
At the Smokin' Pit BBQ, they specialize in authentic barbecue using carefully selected "live" hickory in their own wood burning smokers. All the meats are smoked on-site in custom-built rotisserie smokers! Their family has been smoking BBQ for 50 years, so they know that great BBQ starts with top-quality ingredients, distinctive homemade recipes and a time-honored process. They take great care in all the little details, from using the perfect amount of hickory for just the right smoke to adding just the right amount of herbs and spices in sauces and sides.
Their secret to amazing slow-smoked BBQ is recognizing that it's both an art and a science. They told us that doing great BBQ means having a finely tuned process. They do everything in-house using time-honored family recipes handed down through generations. Their family recipes and techniques were developed in Houston, Texas in the mid-1960s! Everything that they offer is made right here at restaurant. From their Texas "Tangy" and Texas "Sweet" style barbecue sauce that is served nice and warm, to all of freshly prepared sides; they also offer take-out and catering options.