Posted by estiator at 5 July, at 13 : 08 PM Print
COMMERCIAL & RESIDENTIAL REAL ESTATE
Καθιερωμένο Diner
29 χρόνια σε λειτουργία!
Milwaukee | Wisconsin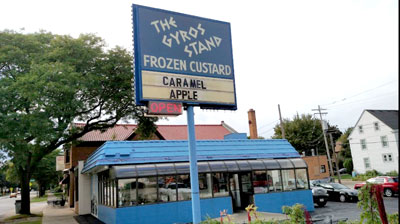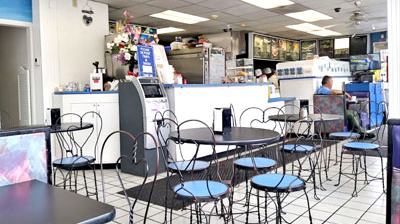 FOR SALE BY OWNER:
Seating for 42 people. Business established since 1989.
Approximately 1,400 square feet, 18 car parking lot.
Financial information can be provided to serious buyers.
Willing to land contract with a sufficient down payment.
Price: $350,000 for property and business.
Contact Tim: 414-899-2923
Cafe for Sale | Spartanburg SC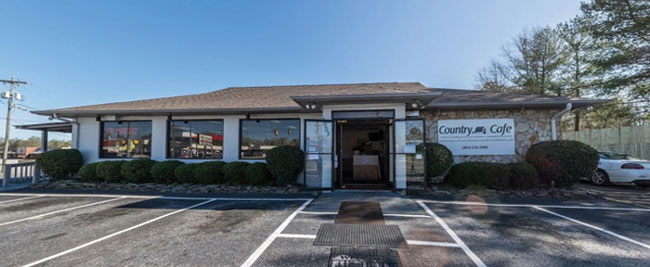 Spartanburg | S.C.
FOR SALE BUSINESS OR PROPERTY
Diner προς πώληση, 7 χρόνια σε λειτουργία, 100 καθίσματα μέσα και patio με άλλα 50 καθίσματα. Ανεξάρτητο κτίριο σε γωνία, πάνω σε διασταύρωση στο πιο κεντρικό σημείο στο Spartanburg και κοντά σε εμπορικά καταστήματα. Δικό του παρκινγκ. Ικανοποιητικό εισόδημα.
Ενοίκιο $3,000 με ακόμη 5 χρόνια λίστα.
Πωλείται η επιχείρηση $330,000
και με το ακίνητο $660,000 συνολικά.
Τηλ: 864-494-5912
ΓΙΑ ΦΩΤΟΓΡΑΦΙΕΣ - FACEBOOK:
countrycafespartanburg
Catering for Sale | New York State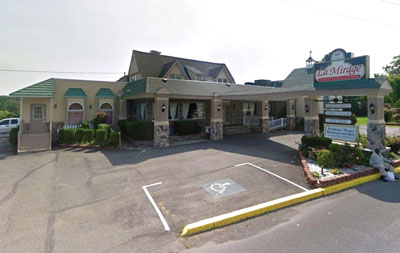 CATERING & BANQUET FACILITIES
New York State: Fabulous catering and banquet facilities with 6.6 acres, and continuous operation at this location for 70 years. Real estate alone is appraised at $1.0M. Qualified management can generate $3M annually. Owner is retiring. The business with the real estate is being offered for $900K.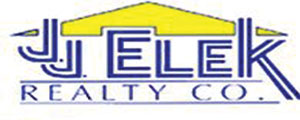 George Zorbas
J.J. Elek Realty Co. Inc.
CELL: 201-755-0963
OFFICE: 732-634-9100
117 Main St. Woodbridge, NJ 07095
george.zorbas@hotmail.com
COMMERCIAL & RESIDENTIAL REAL ESTATE
Long Branch, NJ
FOR SALE: 60 seat, Turn-key restaurant, outdoor seating for 20.
Long Term Favorable Lease Terms Available. Great opportunity for a new owner and operator.
Keep it as a Greek Restaurant or bring your own concept.
Ideally located near the beach, vacation homes, and high rises.
Not operating to full potential!
Could be open 7 days, Breakfast, Delivery and Catering.
Asking $175,000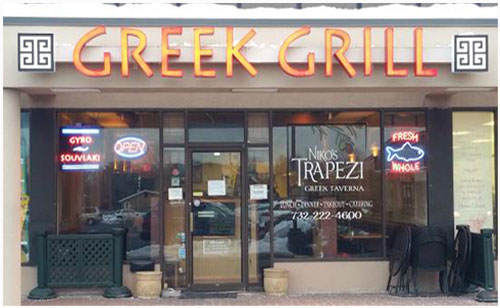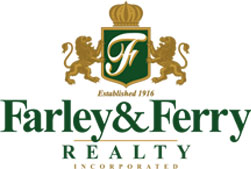 Michael Christakos: Your Connection to the Jersey Shore
Cell: 609-703-4464 | E-mail: captainmike037@gmail.com
Businesses for Sale | New England
NEW ENGLAND LOCATIONS
MAINE: FAST FOOD PIZZERIA, nice store, college town, downtown location. Εισπράξεις περίπου $1,000.000.00 τον χρόνο. Μεγάλη λίστα, ενοίκιο $3,500.00 τον μήνα. Πωλούνται οι business $475.000.00 με τα 1/2 κάτω.
PIZZERIA/FAST FOOD μέσα σε Shopping Center. 45 λεπτά δυτικά (west) από BOSTON. Εισπράξεις $28,000.00 την εβδομάδα. Ενοίκιο $2,150.00 τον μήνα. Πωλούνται οι business $650,000.00 με τα μισά προκαταβολή.
CAPE COD MASSACHUSETTS, κεντρικός δρόμος, italian style pizza, liquor license. Εισπράξεις $2,500.000 τον χρόνο, πολύ κερδοφόρα επιχείρηση. Πωλούνται οι business για $1,150,000 με τα μισά προκαταβολή.
HYANNIS, CAPE COD MA. Πωλείται Εμπορικό Κτίριο με 3 καταστήματα σε Main Street. 4800 Sq. Ft., εισόδημα $85,000 ετησίως. Βρίσκεται μεταξύ 2 ξενοδοχείων. Πωλ. για $950.000.00
PIZZERIA 15 λεπτά βόρεια της Βοστώνης και μέσα σε Shopping Center. Πάνω από $2,000.000.00 τον χρόνο. Ενοίκιο $5,000.00 τον μήνα nnn. Πωλούνται οι business για $950,000.00 με τα μισά προκαταβολή.

Tel.: (508) 274-1916
Nassos G. Prapas
Owner/Broker
Hundreds of restaurants, diners, and coffee shops sold with an ad in Estiator.
212-967-5016
Restaurants for Sale | Central PA

CENTRAL PENNSYLVANIA
■ FAMILY STYLE RESTAURANT – Very well-known establishment. High sales volume. Great location. 100 Seats. Sale includes business, fixtures and equipment. PRICE: $395,000
■ RESTAURANT & SPORTS BAR – Very popular profitable establishment. 4,482 SF Building with 160 seating capacity. Outdoor patio. Sale incl. business, liquor license, equipment, furniture, and real estate. Owner financing. PRICE: $1,500,000
■ DINER – Very well-known over 25 year established business located in busy, high pedestrian retail shopping center near heavily travelled major road. Good lease terms. The sale includes business and equipment. PRICE: $145,000
■ SPECIALTY MARKET – 3,000 SF located in touristic area. Excellent lease terms. Sale includes business, equipment, furnishings, and food inventory. PRICE: $145,000
■ FAMILY RESTAURANT – 5,766 SF bldg. on 1.31 acres. Excellent visibility on main highway. Sale includes business, equipment, and real estate. PRICE: $395,000
■ RESTAURANT (VIRGINIA) - 5,200 SF Bldg. 205 Seats. Extremely visible prime location near national retail tenants. Well known dining destination with over $2.5 million gross annual sales. The sale includes business, furniture, fixtures, equipment and beer and wine license. PRICE: $1,300,000
THOMAS J. MALLIOS
1300 Market Street, Suite 305 Lemoyne, PA 17043
(717) 761-8106 Ext. 104
www.commercialrealtygroupinc.com
Coventry Pizza Restaurant FOR SALE | CT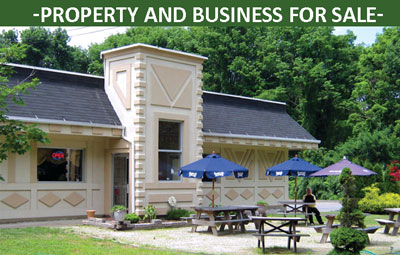 Πωλείται το οικογ. εστιατ., πιτσαρία Coventry στην ομώνυμη περιοχή του Κονέκτικατ. 87 καθίσματα με επιπλέον 8 στο μπαρ, σερβίρει μπύρα και κρασί. Εξωτερικό patio. Σε λειτουργία από το 1987, τα τελευταία 9 χρόνια από τον τωρινό ιδιοκτήτη. Πρόσφατα ανακαινισμένο, μέσα-έξω. Συνολικό ακίνητο 3 acres, περιλαμβανομένου χώρο στάθμευσης. Εισπράξεις πάνω από $1,000,000 ετησίως.
Τιμή πώλησης: $1,100,000 (Επιχείρηση και ακίνητο).
Συζητήσιμη και η επιχείρηση μόνο. Ο ιδιοκτήτης συνταξιοδοτείται.
ΤΗΛ. 860-944-4323
ABC Realty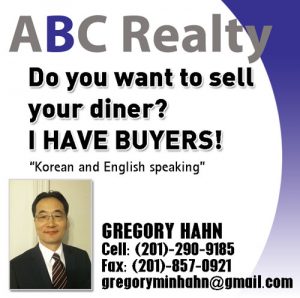 PARTNER WANTED
TUCSON, AZ
GOOD OPPORTUNITY
Corporate Catering and Restaurant operation with gross over 2.000.000 per year looking for a working partner with restaurant or kitchen experience. Investment required 300.000 Serious only inquires
Call 520-622-2500
ask for Peter
Bronx, NY | Pizzeria
PIZZERIA

στην περιοχή του

BRONX,
καθιερωμένη επιχείρηση πάνω από 60 χρόνια, ιδανική για οικογένεια. Ωράριο 10 ώρες την ημέρα.
Για περισσότερες πληροφορίες τηλεφωνήστε στον
Γιάννη (917) 748-5872
Bistro | Myrtle Beach SC
SMALL BISTRO FOR SALE
Myrtle Beach | SC
with 38 seats, it comes fully equipped. Turn Key operation.
Very busy restaurant, serves Mediterranean food and
operates with local customers.
Located in a plaza and next to a busy intersection.
Plenty of parking, front and back.
Rent: $1,375 per month.
Price: $260,000
The owner is selling the business because of health problems.
For more information:
585-773-0788
Restaurant for Sale | Seekonk, MA
Seekonk, MA (Bristol County)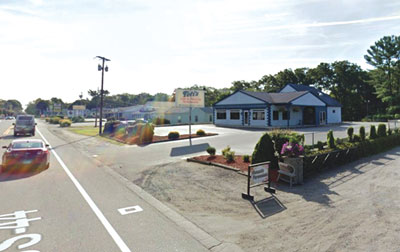 Επιχείρηση εστιατόριο-πιτσαρία προς πώληση,
με πλήρη άδεια ποτού (full liquor license),
ανεξάρτητο κτίριο,με 100 καθίσματα,
35 θέσεις παρκινγκ, 36 χρόνια σε λειτουργία
με τον ίδιο ιδιοκτήτη. Το εστιατόριο είναι
σε πολύ καλή κατάσταση, ανακαινισμένο προ 18 ετών.
Βρίσκεται σε κεντρικό μέρος,
δίπλα σε State Hway με μεγάλη κίνηση αυτοκινήτων.
Τιμή επιχείρησης: $440,000, με προοπτική αγοράς και ακινήτου, λίστα 15 χρόνια, ενοίκιο $4,000 μηνιαίως.
Ιδανικό για οικογένεια.
Τηλ. (401) 545-7365.
Night Club FOR SALE | Tarpon Springs FL
Olympic Realty Services, LLC
www.olympicrealtyservices.net
Tarpon Springs, Florida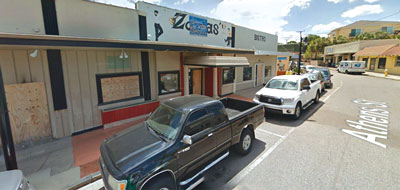 RESTAURANT-NIGHT CLUB FOR SALE
Historic Zorbas
For more than 40 years was the center of celebrating the Greek way of singing, dancing and eating in the heart of Tarpon Springs. Now it needs the right person to bring it to life again.

Maria Kastritsos
Real Estate Broker / Realtor
105 E. Tarpon Ave., Tarpon Springs, FL 34689
727.460.6383
DINER FOR SALE | Gravesend (Brooklyn, NY)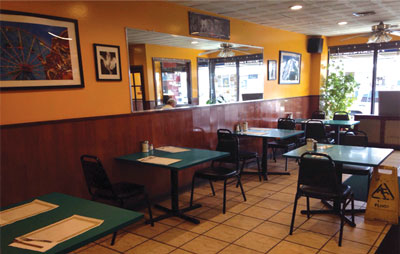 PRICE REDUCTION!!! Established diner for sale!
Owner retiring. 8 years left on lease. Great location for restaurant and bakery. Close to transportation. Priced to sell! In addition, owner will add 10 years to the lease and consider selling building only to the rentor. Asking $100,000

Classic Home Sales:
718-968-2222
COMMERCIAL Business for Sale | New York NY
George Pardalis
Commercial Sales Specialist
Realtor
C: 718-938-1075
www.amorellirealty.com

Commercial Businesses for Sale in New York:
Thai/Asian Restaurant, 150k Astoria, NY
Gyro/ coffee shop/Burgers, $150k Forest Hills, NY
Burger and Shakes, $499k, Ridgewood New, York
Bar and Restaurant, $550k, Bayside, New York
Diner and Restaurant, $1.495M Ozone Park, New York
Bar/ Restaurant, $350k, Maspeth, New York
BBQ Texas Restaurant, $350k, Upper West side, Manhattan, New York
Mini Coffee Shop, Diner, $100k, Astoria, New York
Restaurant | Allentown PA
ΠΩΛΕΙΤΑΙ ΕΛΛΗΝΙΚΟ ΕΣΤΙΑΤΟΡΙΟ
Καινούργιο, ανακαινισμένο
μέσα-έξω πριν 1,5 χρόνο,
ανεξάρτητο κτίριο.
Off Route 22,
σε κεντρικό σημείο,
down-town Allentown.
Turnkey operation,
ανοιχτά 7 ημέρες.
Πολλά χρόνια σε λειτουργία,
προσφάτως μετατράπηκε
από Diner σε εστιατόριο.
Καλό εισόδημα, ιδανικό για
ζευγάρι ή για δυο συνεταίρους.
Παρκινγκ 40 θέσεων.
Μακρά λίστα, λογικό ενοίκιο.
-Πωλείται σε λογική τιμή-
ΠΛΗΡΟΦΟΡΙΕΣ: 215-827-7642
NYC DINER, CAFENÍO and/or NATIONAL FRANCHISE FOR SALE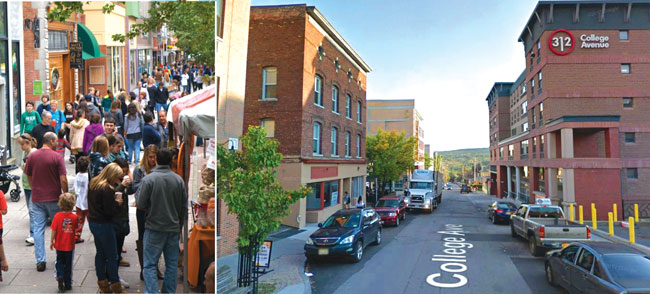 Superb Location at 313-317 College Avenue in the heart of Cornell University Collegetown in beautiful Ithaca, NY.
-ΚΑΤΑΠΛΗΚΤΙΚΗ ΕΥΚΑΙΡΙΑ-
FANTASTIC LOCATION AND SPACE FOR GREEK STYLE NEW YORK CITY DINER, CAFENÍO and/or NATIONAL FRANCHISE!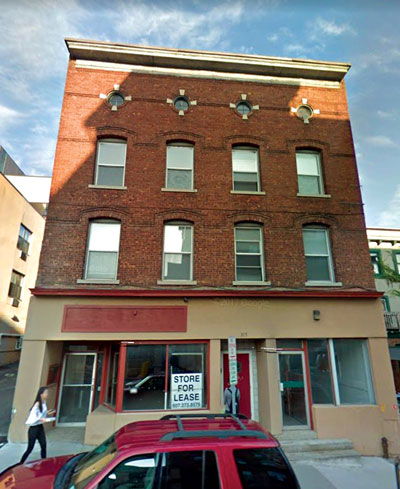 Very generous space! approximately 4,500 sq.ft.
• High visibility to thousands of pedestrians. Main thoroughfare for automobile and bus traffic enroute to AND from Cornell University campus, downtown Ithaca, and environs. Most lucrative, cosmopolitan customer demographic in Tompkins County.
• High demand for quality breakfast, lunch, dinner and weekend brunch offerings. Large Dine-In customer base with carry out, delivery, and catering demand. Ideally suited for Greek style New York City Diner and/or Ζαχαροπλαστείο/Cafenío.
• Two street entrances PLUS side door to alley for dispatch of delivery orders. Additional outside door access to kitchen to also receive supplies and deliveries. Generous space allows for establishment of diner AND separate Greek style Ζαχαροπλαστείο/Cafenío either as single or separate operating enterprises- each with its own street entrance.
• Previous Greek restaurant operator on the premises enjoyed lines around the block with weekend brunch offerings as well. NOTE: He and his wife have since retired and their children pursued other vocations.
• Lease with long term options available with very attractive rental rate. Brokers protected. Lease now and enjoy complete use of and build out premises RENT FREE THROUGH September-1-2018.
Contact E. George Lambrou
to schedule tour of the premises at
607-229-2466
Business for Sale | Tennessee
Tennessee | between Nashville & Knoxville
-Established successful business for sale-
Operating since 1971. Upscale to casual ambiance, turnkey with plenty of opportunity for growth. 10,000 sq. ft. restaurant with banquet rooms and lounge area. Can seat 300-350 people. Business: $300,000. Great rent. Long term lease. Excellent opportunity just off I-40 halfway between Nashville & Knoxville.
For More Info: (931) 260-0307 or (931) 261-5064
Diner for Sale | Western PA
Diner (business)
for sale
Western Pennsylvania
150 seats, open 5:30 am-10 pm. Next to a busy road. Gross $1,200,000 yearly. Rent: $4,200 monthly. Parking for 90 cars. Landlord pays the property taxes. Price: $595,000
For more information call:
201-532-4354
Diner for Sale | Orange County
DINER σε αναβαθμισμένη περιοχή
του ORANGE COUNTY, NEW YORK
Καθιερωμένη επιχείρηση 16 χρόνια. 130 καθίσματα. Ανεξάρτητο κτίριο και μεγάλο πάρκινγκ. Εξαιρετική κατάσταση. Ετήσιες εισπράξεις $1,500,000 +plus. Τιμή $750,000 με $200,000 προκαταβολή. Ενοίκιο $3,000. Ο ιδιοκτήτης συνταξιοδοτείται και επιπλέον έχει και άλλες επιχειρήσεις.
- Τηλ: (845) 629-8756-
Diners for Sale
iOmega BUSINESS BROKERS LLC
Broker of Record:
Kalomira Mary Koutantos
680 Broadway, Long Branch NJ 07740
FundThisMary@gmail.com
732.670.5899
Funding available
Hunterdon County Diner- 40+ years lease $2.8.
Middlesex Diner-Landmark, very busy $3.2
Middlesex County Diner $800,000
Perkins Restaurant available, must call for details
Villa Romanza Restaurant (closed), Hamilton NJ, 400 seats, catering, liquor license -best offer get it!
2 beautiful Diners near Philly w property!
100 seat busy Diner only $1.7 with real estate
110 seat Diner w ice cream drive through window,Busy, includes home $1.7
Because of retiring one of the busiest Diner in S. Jersey $3,999,000
Restaurant FOR SALE | Plainville CT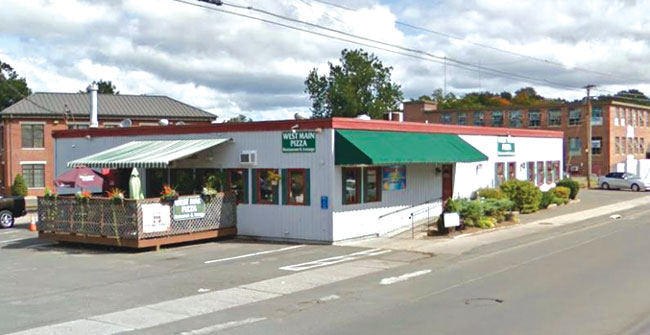 Πίτσα-Εστιατόριο-Lounge
προς πώληση
ακίνητο ή επιχείρηση. 48 χρόνια σε λειτουργία από τον ίδιο ιδιοκτήτη, καθιερωμένη επιχείρηση σε ωραία περιοχή. 120 καθίσματα συνολικά, 60 dining area συν 60 lounge, επίσης υπάρχει χώρος deck με τηλεόραση. Άφθονο παρκινγκ, κοντά σε τράπεζα. Πρόσφατα ανακαινισμένο, ξύλινα πατώματα και καινούργιος εξοπλισμός, μεγάλο υπόγειο. Εισπράξεις: $17,000 εβδομαδιαίος. Τιμή ακινήτου: $450,000. Τιμή επιχείρησης: $325,000 (ενοίκιο $4,000).
-Προτιμείται η αγορά ακινήτου-
Τηλ: 860-919-3288
RESTAURANT FOR SALE | Sarasota FL
Well established restaurant
in the FL Gulf Coast area
Price:$215,000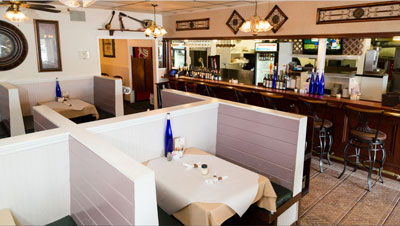 PRICE REDUCED after season. Own this popular and well established restaurant in the FL Gulf Coast area open 26 yrs with same owner, who is ready to retire. Seller-financing available.
This Italian family style restaurant w/2COP license is located in a busy strip center. Indoor/Outdoor seating. Guests can dine-in, take-out, or enjoy a meal at the beer-wine bar. Catering.
Rodger Polivchak (Sales Associate)
Florida Business Opportunities, Inc.
Cell: 941.374.1768 | rpolivchak@yahoo.com
Mikonos Restaurant | Ewing Township NJ

MIKONOS RESTAURANT | EWING TOWNSHIP NJ
Established successful Greek Restaurant business for sale
Price: $350,000 Gross Sales: $750,000 Yearly.
Rent: $4,565
Sale due to owner health.
For additional information call: 310.303.9780
mikonosrestaurant50@gmail.com
CHESTNUT CHATEAU RESTAURANT & BAR | UNION, NJ
FOR INFORMATION CALL
GEORGE 908-739-7282
SOPHIA 908-447-9953
GREAT CENTRAL BUSY LOCATION W/FRONT, SIDE & BACK PARKING
DINING AREA AND FULL BAR/LOUNGE WITH LIQUOR LICENSE
MAIN DINING AREA SITS OVER 100 & BAR/LOUNGE SITS OVER 50
17 YEARS IN BUSINESS AND RECENTLY RENOVATED
YEARLY INCOME CLOSE TO $1,000,000 AND OPEN 6 DAYS/WEEK
GREAT SALE OR LEASE OPPORTUNITY (25 YEARS OPTION)
ΜΕΓΑΛΗ ΕΥΚΑΙΡΙΑ!!! ΔΕΝ ΠΟΥΛΑΜΕ, ΧΑΡΙΖΟΥΜΕ!
TIMH: $300,000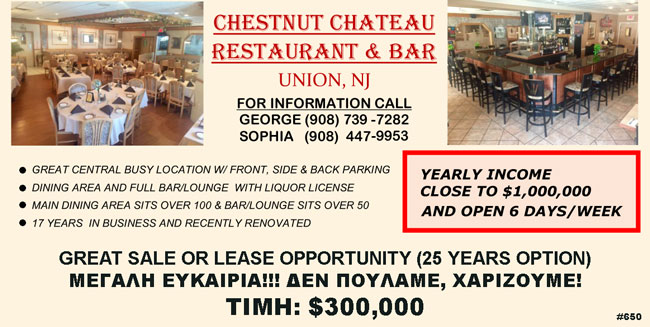 Attractive List of Opportunities
Realpoul 

Realty
Fast Food: North Aurora , IL
Remarks: Video Games Bring in Many $'s! Profitable and Well Known Business in Excellent Location Building Size 4,000 SF - Total Space Restaurant 4,000 SF Lot Size 24,070 SF Parking Spaces 55 - B-1 Commercial Large New Outdoor Patio - Free Standing 3 Roof Mounted Central Heat/A/C Units - Basement Office or Possible Living Quarters above Restaurant Short Hours! 11 am to 9 pm Six Days (Yet, there is a 2 am liquor license!)
FAST FOOD - Chicago, IL
Remarks: This is a Profitable Fast Food Restaurant. Total square footage is 1,800; it has a basement and 35 seats. Same owner for 17 years; the store is free standing! It is well maintained and well-known and very popular. In summary, if you know the business and you are looking to become your own boss, this place maybe what you are looking for!
BREAKFAST LUNCH ONLY:
Midlothian, IL
Remarks: This is a Breakfast Lunch only Restaurant that is well known, profitable and has a highly respected name. Here are some ways that this great business can become yours. 1. $315,000 – Buy business with its name; you need to agree to license the name for this location only. 2. $245,000 – Buy business without the name and come up with your own business name. 3. $1,150,000 – Buy Business and property. In addition to the restaurant please note that the property includes three apartments above it. Business name rights need to be negotiated. Discretion is required. Should you desire to install video poker machines, the capability exists. For all comments and questions, please contact our office.
NOTE: Call us to learn about our other listings in Fast Food, Bars, Sport Bars, Taverns, Restaurants, etc.
Peter J. Poulopoulos, MBA
773-743-2100
Peterjp@Realpoul.com
2731 W Touhy Ave, Chicago, IL 60645
-Licensed Illinois, Indiana, Wisconsin
Restaurant for Sale | Kinston, NC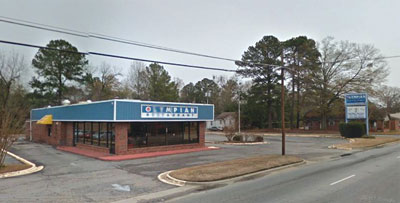 Εστιατόριο (επιχείρηση)
προς πώληση, 100 καθίσματα περίπου, drive-thru, παρκινγκ 60 θέσεων, δίπλα σε κεντρικό αυτοκινητόδρομο (Hwy 70). Ανακαινισμένο προ 6ετίας, σε πολύ καλή κατάσταση, καινούργια μηχανήματα.
Εισπράξεις: $1,100,000 ετησίως. Ενοίκιο: $4,140 συμπεριλαμβανομένου τα property taxes. Την ασφάλεια κτιρίου την πληρώνει ο ιδιοκτήτης ακινήτου.
Τιμή: $380,000, προκαταβολή $130,000,
owner finance.
Σοβαρά ενδιαφερόμενοι μόνο.
Τηλ: 864-908-1788
Restaurant for Sale | Morris Plains NJ
Well Established Small Diner
Business for Sale
In business for over 30 years. 90 seats, Breakfast, Lunch, Dinner. Ample parking on busy street across from train station. Family owned business, owner retiring.
Tommy: 973-632-1587
Diner for Sale | New Jersey
Κερδοφόρος επιχείρηση
Diner (επιχείρηση) προς πώληση, στιλ 50', με 200 καθίσματα και 6 χρόνια σε λειτουργία. Πάνω σε Hwy, ανεξάρτητο κτίριο, 6,000 sq.ft. με έξτρα δωμάτια για πάρτι 50 ατόμων. Μεγάλες προοπτικές για επέκταση, έχει τριγύρω γραφεία και εργοστάσια (προσεχώς εγκατάστασης της amazon). Το εστιατόριο βρίσκεται δίπλα σε ξενοδοχείο. Παρκινγκ 60 θέσεων. 20 χρόνια λίστα. Κερδοφόρος επιχείρηση με μικτά κέρδη πάνω από $1,000,000 ετησίως. Πωλείται λόγω προβλημάτων υγείας.
-Τηλέφωνο κινητό: 732-895-4139-
RESTAURANTS FOR SALE: Bennington | Vermont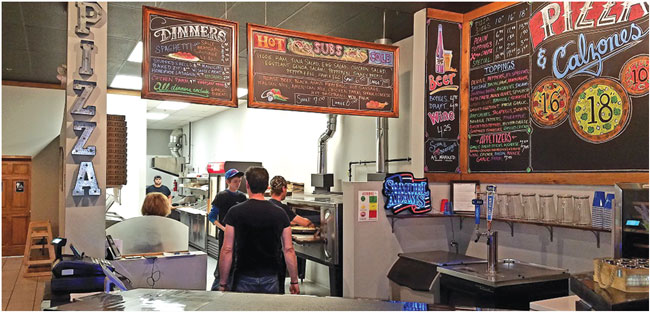 Bennington Pizza Plaza has been operating in this shopping center for over 50 years by the same family. The owner desires to retire. The business is very successful. When they expanded the shopping center in 2015 and built the new 112,000 sq. ft. WALMART, they relocated Bennington Pizza Plaza to the other end of the newly constructed building on the North west side of Price Chopper. It consists of 2,045 sq. ft. store, with a lease until the end of June 30, 2025 with 1 ten 10 year option to renew until July 1, 2035. There are reasonable escalations. Tenant pays their proportionate share of real estate taxes and common area operating expenses. Because it is BUSINESS ONLY, banks require more like 50% down, especially if the buyer is inexperience. Owners will train. Purchaser is expected to pay Dollar for Dollar for the INVENTORY AT TIME OF TRANSFER. The Sellers request only qualified buyers. Priced to sell at $300,000.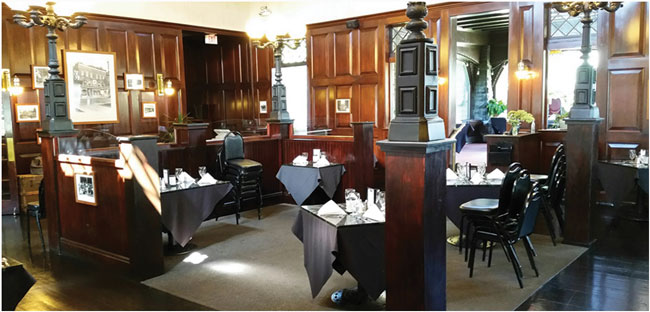 Bennington Station is Benningtons most attractive dining rooms. A former RR Station offering 5,613 sq. ft. of restaurant licensed for 150 seats. There is a huge basement for storage, office and an attic for the mechanical. Their Walk-in Cooler is cleverly housed in the Rail car sitting on the "siding". The fine detail of rich woods and stone, lighting fixtures, large windows create a warm and inviting atmosphere. The Bar Room brings you back into the speakeasy era. Parking is plentiful as a 144 +/- public parking lot is adjacent to the Station. The building was converted to a restaurant in the mid 1980's. Bennington Station Restaurant has an excellent reputation for dining both lunch and dinner and this is a great opportunity for a chef owner. Possible Owner Financing to a qualified buyer. This Property is located in the CB Zoning District which allows a multiple of other commercial uses should you not be interested in operating a restaurant. Currently closed and waiting for a new operator. $520,000
HOSPITALITY CONSULTANTS LLC
INN & RESTAURANT BROKERAGE & CONSULTING SERVICES
Dick Palmer: 802-293-5007
Lakewood Group Realty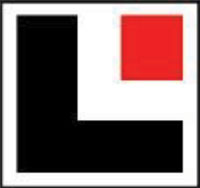 Lakewood Group Realty

 310 Passaic Avenue, Building B, Suite 204A, Fairfield, NJ 07004
 

New Jersey Restaurants For Sale
BANQUET HALL
 Bergen County $6M
FINE DINING
 Bergen County $6M
DINERS
 Bergen County $1.5M and $1.8M
Hudson County $1.6M
Morris County $2.5M and $3.5M
Middlesex County $3.5M
Passaic County $2.6M
Sussex County $2.2M
Warren County $1.6M
FAST CASUAL
 Bergen County $299K
90% Financing Quick Processing
Construction & Equipment Loans 
 New York | New Jersey | Pennsylvania | Connecticut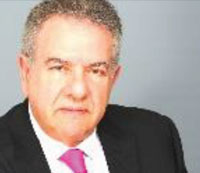 Christopher Morgan
cell:201 522 703
CM@LWGR.US
Please visit us at www.lwgf.us