Posted by estiator at 15 July, at 19 : 54 PM Print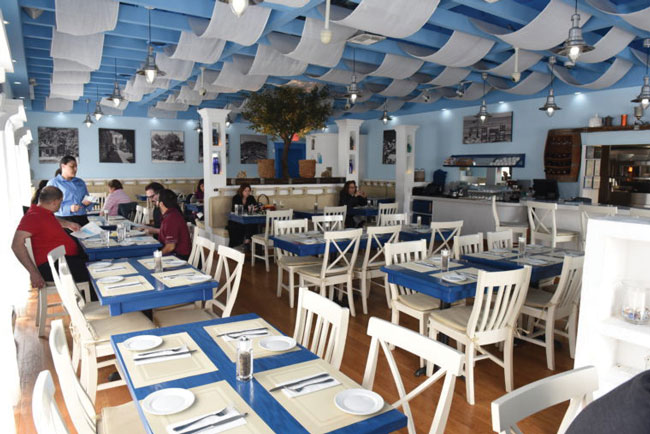 The owners of Platia Greek Kitchen (4 Berry Hill Road, Syosset, NY), which opened in March, must be optimists. In the past 15 years, 10 restaurants have come and gone from the same spot.
"I know we can succeed," says Gregory Spanos, one of the owners. His reason? Experience. Spanos is also the owner of Mario's Pizzeria in Great Neck, and his partners, George and Nick Nerantzinis, previously owned the Celebrity Diner and ran a catering company, the North Ritz Club, both in Syosset. The last occupant there was also a Greek restaurant, so little of the décor had changed. A long banquette across the back wall is covered in a warm beige cloth. So far, Mr. Spanos's optimism seems warranted. Every time one visits Platia, it is busy!
The food makes a good first impression: Upon guests' arrival, slices of warm grilled bread, along with a spread of the day are brought to the table. Appetizers include slow-roasted beets sprinkled with sea salt and topped with dollops of whipped goat cheese. Keftedes, beef meatballs, and loukaniko, a chargrilled Greek sausage, are also impressive.
The owners of Platia are thinking positively, as they should. Perhaps the community, inspired by the restaurant's name (and food), will come to see Platia as a sort of culinary town center, one that will remain for the long haul.