Posted by estiator at 14 June, at 16 : 22 PM Print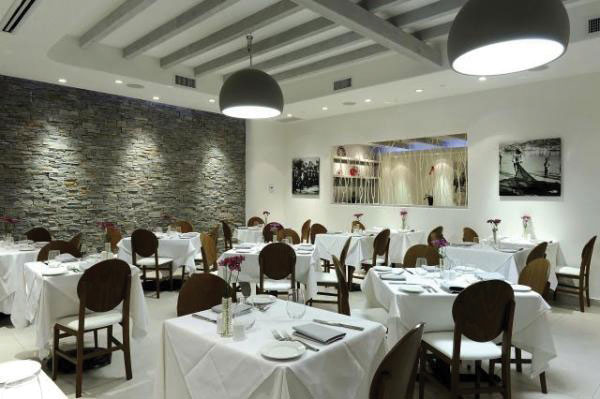 NOSTOS RESTAURANT (8100 Bo-one Blvd, Vienna, VA 22182, 703-760 -0690), owned by Peter Pagonis from Sparti, and has been organizing promotional events with famous chefs year after year. So successively you have had shows in the restaurant's premises by famous Greek chefs such as Athinagoras Kostakos, Andreas Lagos and the distinguished Yiannis Baxevanis, each one building his own recipes for the Nostos clientele. In fact, Athinagoras Kostakos' claim to fame was his victory on the Greek Top Chef, which landed him his own show, Cook Smart.
The word nostos is the root of nostalgia, which indicates that one is longing for what one has had in the past, so Nostos the restaurant strives to bring to its guests the food they miss and long for from their native country, through a fresh, modern take.
Having this word as a guide, the people at Nostos bring fresh fish from the Mediterranean, such as branzino, or by its Greek name, lavraki, dorado and sardines, seasoned with extra-virgin oil. There's also a vast collection of wines to order from, both Greek and other imports to please your palate.