Posted by estiator at 10 March, at 09 : 23 AM Print
A coast-to-coast glance at some of the industry's newest additions
M E X I CO [Eclecticos Restaurant and Bar]
Pulpitos 120-A, Zona Romántica – Puerto Vallarta, Jal., Mexico // eclecticosvallarta.com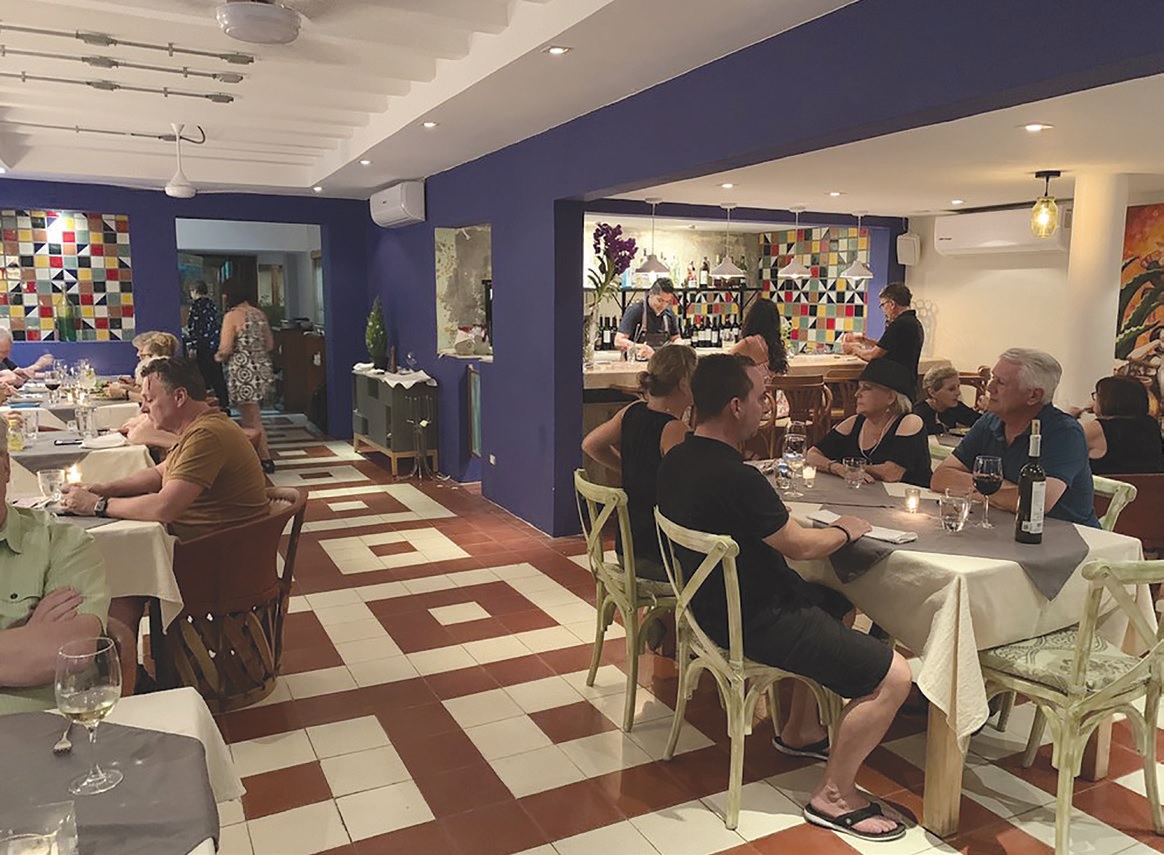 Owner Natalie Herling, a New Yorker who has lived in Puerto Vallarta for eight years, opened this busy upscale eatery in mid-December, serving an interesting combination of Greek classics, Greco-Latino hybrids, and modern cuisine to Puerto Vallarta's tourist visitors. Familiar entries such as dolmas, moussaka, octopus and avgolemono find menu real estate beside such creations as a slow roasted pork shank marinated with achiote, garlic and orange juice and then wrapped in a banana leaf topped with habanero, red onions and oregano.  Flamenco and gypsy guitar players will even perform Zorba if requested. It's as if Elia Kazan and Anthony Quinn opened a restaurant while filming their 1952 classic Viva Zapata!
---
N E W Y O R K [Rodos]
39 W 24th St, New York, NY // rodosnyc.com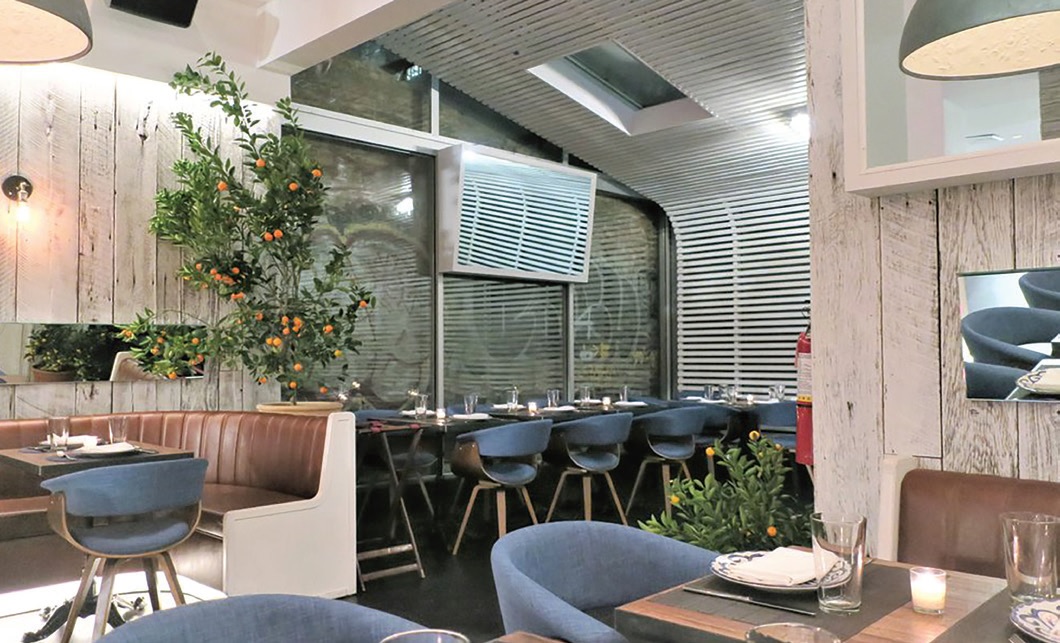 The restaurant, which fuses Greek cuisine with Lagasse's signature Cajun sensibilities, is housed in the lobby of Chelsea's Hotel Henri.  Named for Chatiris's native Rhodes, the eatery's menu is a little bit Greek island, and a little bit N'Awlins.  Octopus, for example, appears as a beignet (those yummy fried donuts devoured in the French Quarter's Café Du Monde, typically after a late night of revelry), while taramosalata is billed as "Cajun caviar".  On the starters section, the menu announces pasturma, a cured meat delicacy that has its origins in Byzantium and is typically made from beef (although some areas throughout the Levant have been known to use camel meat, goat or water buffalo).  And perhaps because it's the famed chef's first restaurant foray into Manhattan, New Yorkers can head to Rodos to sample some staples from his repertoire, including Seafood Andouille Gumbo and Louisiana Crawfish Pasta Shells.
---
N E W Y O R K [Elysian Fields Cafe]
1207 Amsterdam Ave – New York, NY // elysianfieldscafe.com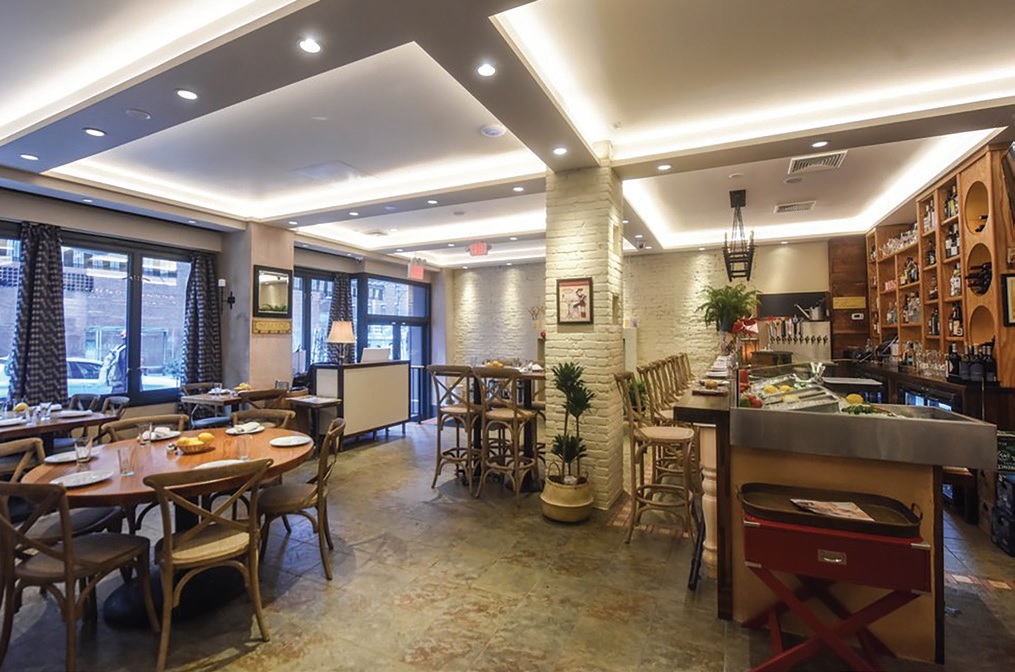 Partners Stavros Aktipis and Georgia Dumas ('Cesca, around the corner from The Beacon Theater, and the recently-opened Lefkes in nearby Englewood Cliffs, NJ) have brought the flavors of the Mediterranean to the environs of Columbia University with this hip, accessible eatery.  A large space (by Manhattan standards), the eatery features a top-level with an oyster bar and a lower-level wine room designed to accommodate groups as well as host music nights.  The fare skews heavily and unapologetically to the Greek, with a few nods to other sub-regions.  Traditional Greek spreads, an assortment of kebabs and souvlakia, Seafood Kritharoto (substituting orzo for risotto), and Roti Chicken are among the menu's hits, while cocktails that include a baklava old fashioned and a rakomelo mule compliment an extensive list of Greek wines and local craft beers (let's not forget this is in university territory!).  Particularly inspired is the vibe, credit to Aktipis's design flourishes that combine rustic white-painted brick with conversation piece-collectibles that are deftly placed throughout.
---
G R E A T E R C H I C A G O [Chrissoulas]
602 North Milwaukee Avenue – Libertyville, IL // chrissoulas.com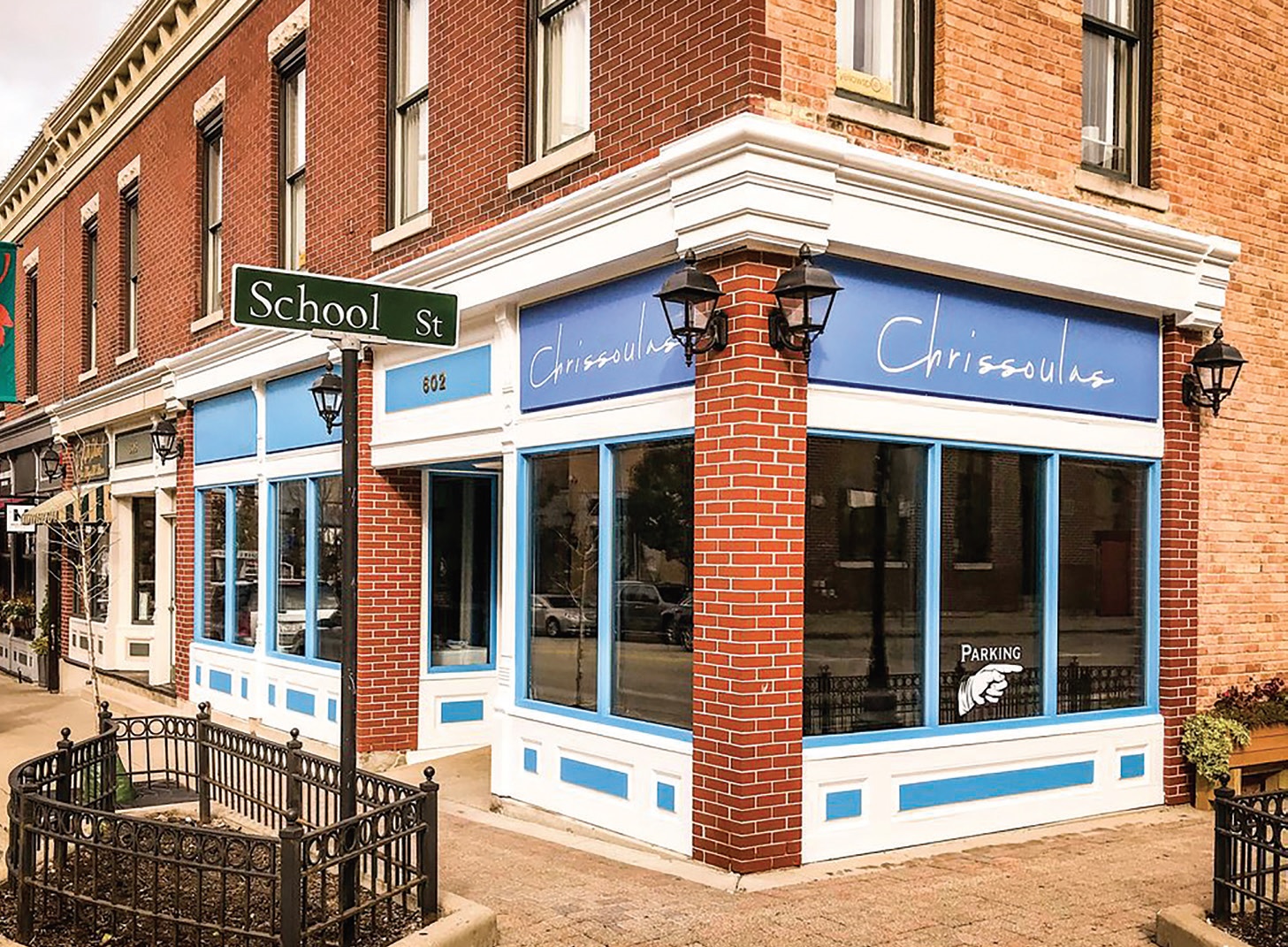 Located in the heart of Libertyville's restaurant row, an hour north of Chicago, Chrissoulas serves up new and modern dishes inspired by Greek and Mediterranean flavors and ingredients.  Owned by chef brothers Nick and Theo Dimitriou, the restaurant, named for their grandmother/matriarch  features menu items prepared from scratch, a nod to the home cooking they enjoyed in their yiayia's kitchen.   Between them, the brothers have twenty years in the culinary industry in their rearview (Theo most notably as executive chef of French Bistro in San Diego and Nick as executive chef at Philly G's in Lincolnshire), and many more ahead of them.  The menu at Chrissoulas features Greek fare made from sustainable local products, with a focus on seafood and chef-driven specials.
---
T U C S O N [Opa's Best Greek American Cuisine]
4590 East Broadway, Tucson, AZ // opasbest.com
Opa's Best, which opened last December, features grilled wraps, a half-dozen burgers, and traditional Greek fare (from kabobs and gyros to Greek pasta and a trio of lamb dishes including lamb shanks slow braised in tomato sauce).   It's Greek burger is topped with feta cheese, roasted garlic, sun dried tomatoes, roasted bell peppers and Greek olives.  Chef-owners Qais and Nawid Esar, natives of Turkey, have spent years in America's Greek kitchens.  Their new space includes a small Greek bar that serves regional beers from Greece and Turkey.
---
N E W Y O R K [Amylos Taverna]
33-19 Broadway – Astoria, NY // amylos-taverna.business.site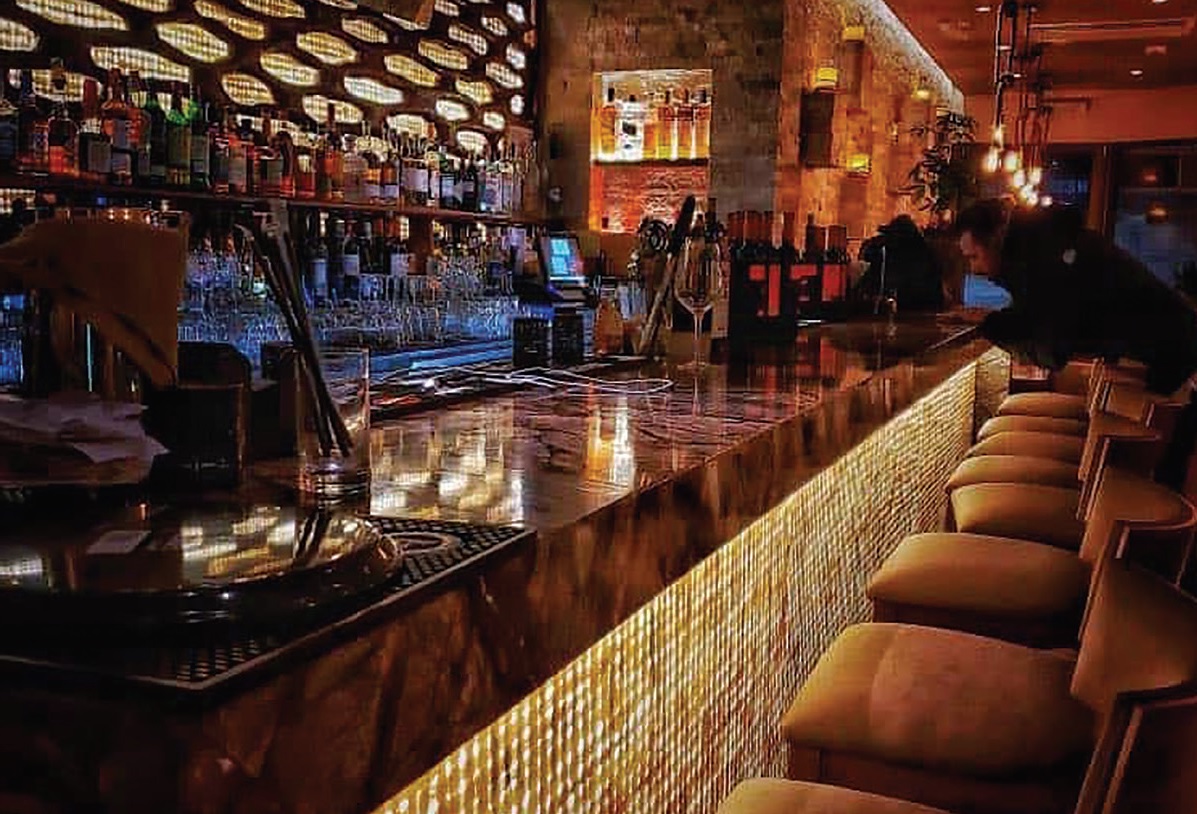 Owned by the Arvanitis family, Amylos Taverna is the newest addition to Astoria, home to New York's largest population of Greeks, and a significant number of Greek restaurants.  Where Amylos departs from many of its neighbors, is in its approach to Greek cuisine.  Where most Astoria eateries find their niche in traditional fare, Amylos looks to the progressive side of the Greek kitchen, mirroring what is going on in the more cutting-edge eateries in Athens.  The restaurant features an open kitchen, serving marinated rotisserie meats such as leg of lamb and organic chicken; fresh fish (on display); and "tempting versions of playful plates inspired by various cultures." Among them: Greek tacos, moussaka croquettes, veal cheek pappardelle, and lobster moussaka.
---
WA S H I N G T O N , D C [Olivia]
800 F St NW – Washington, DC // oliviawdc.com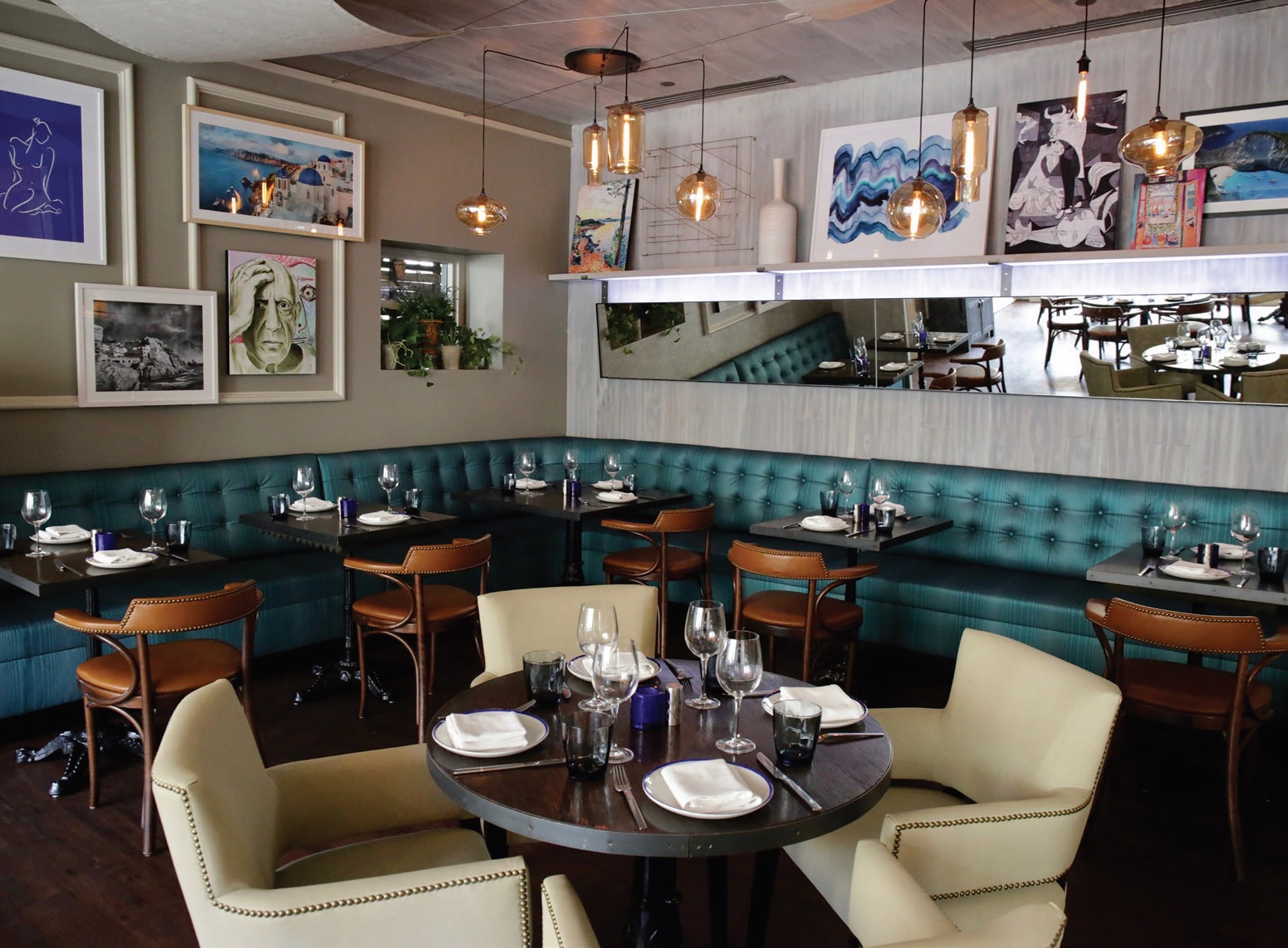 Restaurateur Ashok Bajaj has shuttered his Michelin-starred Nopa Kitchen and Bar in Penn Quarter and re-opened it as a modern Mediterranean spot, with foods inspired by the cuisines of Greece, Spain, Portugal, Italy, and Morocco.  Designer Martin Vahtra has given coastal touches to the 160-seat space, with a 30-seat bar that recalls the Casbah.  The restaurant, helmed by Chef Matt Kuhn includes three private dinning rooms and includes menu categories that include spreads, cheese and charcuterie, flatbreads, small plates, and large plates.  It has vegan and vegetarian options as well as chicken, lamb and fish dishes. The menu has such interesting items as Tzatziki Labne made with cucumber, basil, dill and trout roe; spicy whipped feta with serrano peppers and smoked olive oil; chickpea ravioli; and a chorizo-crusted cod.
---
A L A B A M A [Pita Mediterranean Street Food]
942 Lake Mitchell Rd. Ste A – Clanton, AL // pitastreetfood.com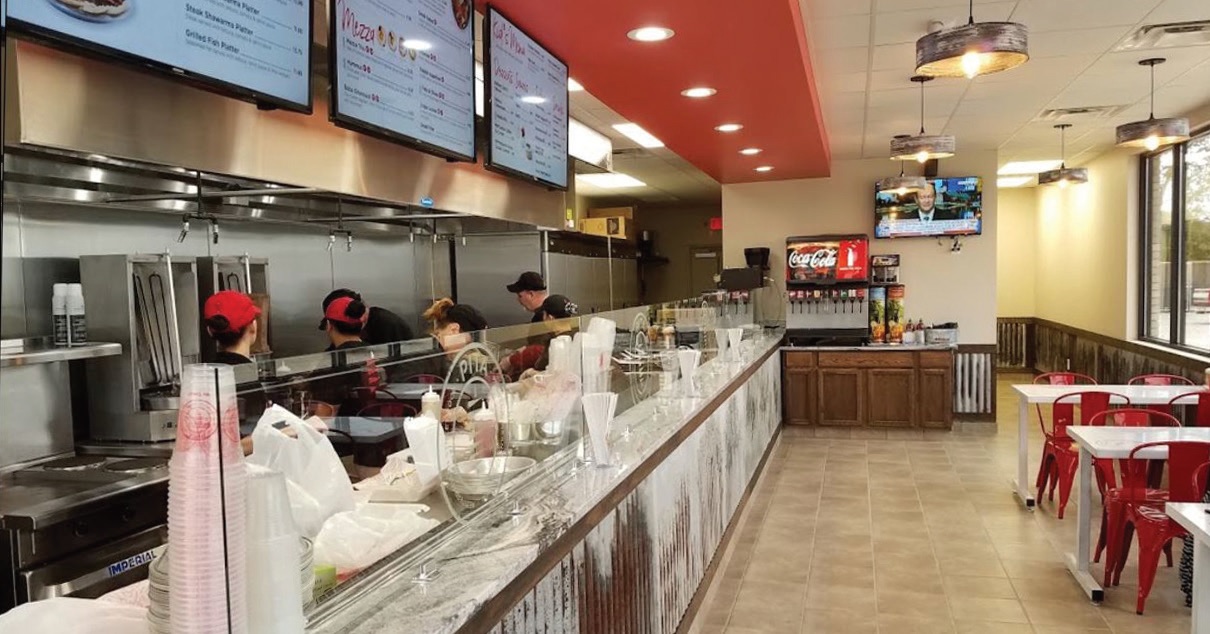 With twenty locations under its belt and a handful set to open soon, fast casual contender Pita Mediterranean Street Food has opened in Clanton, Alabama.  In addition to gyro and souvlaki, this true street food vendor serves up pita wraps filled with falafel, grilled fish, shrimp, steak and chicken (shawarma and tawook).  It's got bowls, platters, salads and "mezza" to compliment its wraps, along with a line of traditional Middle Easter desserts (baklava and not baklawa).
---
W I S C O N S I N [Uncle Adi's Gyros]
301 Division St – Stevens Point, WI // uncleadisgyros.com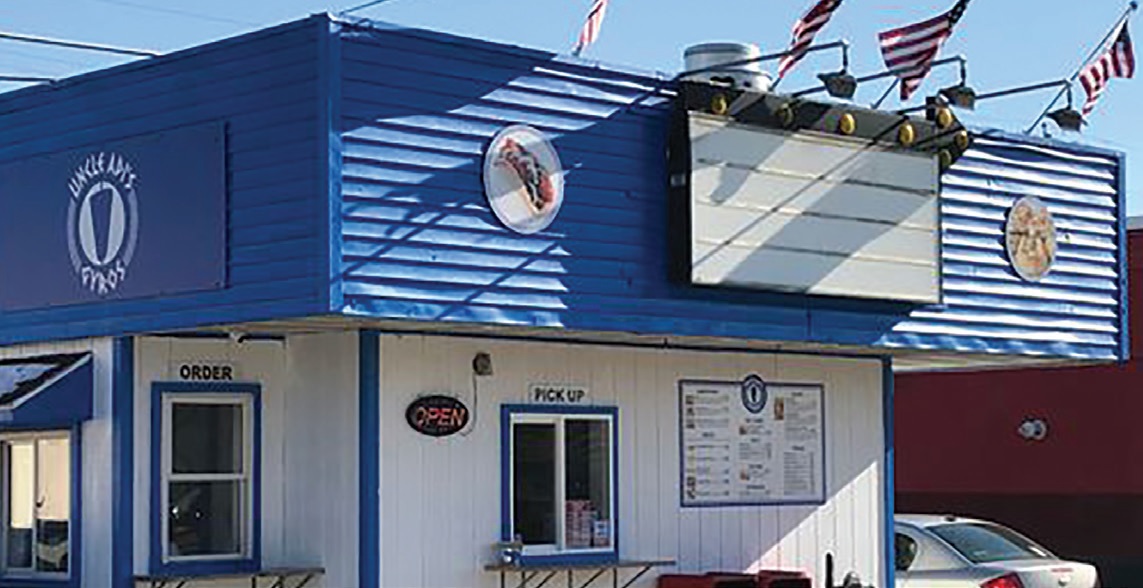 Uncle Adi's Gyros is the first restaurant Adrian Alimi, whose parents came from the Mediterranean region and owned restaurants while he was growing up. "It's in my blood," Alimi told the Stevens Point Journal. "I started from the bottom peeling endless potatoes for American fries and working my way up (to) dishes, prepping food, bussing, serving and finally cooking." His Greek-themed restaurant features gyros, salads and bureks — flaky baked pastry filled with a variety of ingredients including ground beef, feta cheese, spinach and potato.
---
Correction: In our last issue, Estiator published a photo of Eklectico Greek Kouzina in Grand Rapids, MI in our New Arrivals section, mistakenly identifying it as The Great Greek Mediterranean Grill in Palm Beach Gardens, Florida.  We apologize for this error.