Posted by estiator at 8 April, at 16 : 43 PM Print
A coast-to-coast glance at some of the industry's newest additions
---
NEW YORK
Anemos Estiatorio
41-15 34th Ave -Astoria, NY anemosny.com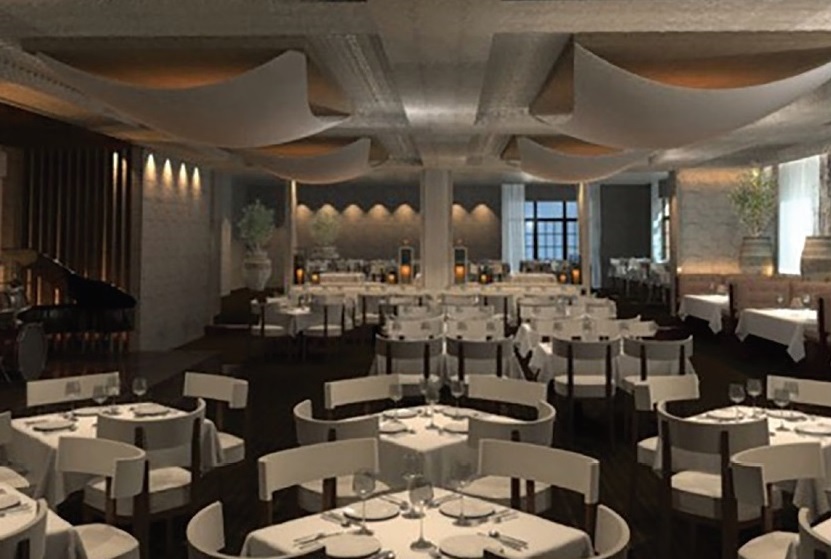 Anemos Estiatorio is a wine bar and Greek and Mediterranean spot located in the heart of New York's Greek town. Under the direction of well-known Chef Christos Christou Molyvos, Milos, Yefsi), and from the owners of TRU Astoria, Avenue Cafe and Aliada, Anemos joins the list of newly-opened New York's Greek eateries with a serious pedigree. The menu has an extensive fresh fish list (Striped Sea Bass Plaki, standing out) and an enticing list of small plates that includes grapeleaves stuffed with codfish, rice and Greek herbs; and octopus stifado (braised with Vidalia onions, tomato sauce and mavrodaphne wine).
---
NEW ENGLAND
Opa
139 Main Street- Waterville, ME opawaterville.com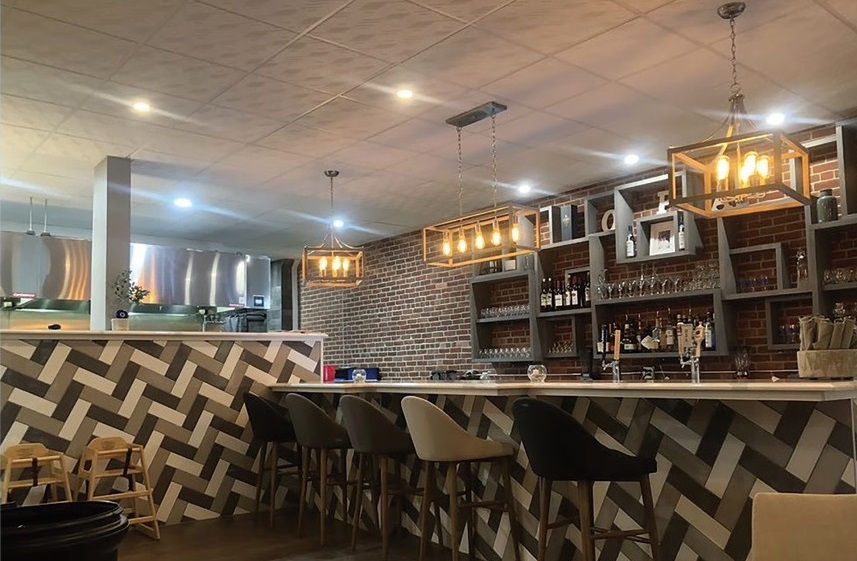 Owned by the Gudis family, Opa is a 60-seat eatery offering a menu of authentic Greek and Mediterranean dishes, along with a full bar of Greek, sparkling and house wines. Entrées include Greek kitchen staples such as souvlaki, moussaka and pastitsio; an assortment of traditional spreads; brizoles; paidakia; and a chicken stuffed with spinach, feta, sun-dried tomatoes and olives, with a pesto cream sauce.
---
NEW YORK
Merakia Greek Meats Steakhouse
5 West 21st Street, New York merakia.com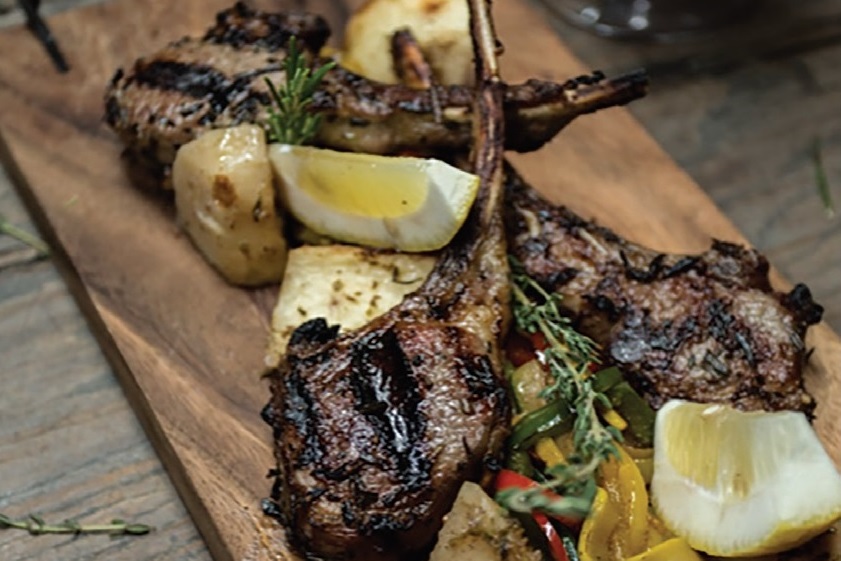 Although its arrival was nearly two years ago, this gem in New York's Flat-iron district is continuing to gain new followers with a meat-centric menu that features locally and organically-sourced meats and grass-fed antibiotic-free lamb. Lamb-on-the-spit, rotisserie chicken and kleftiko (the classic parchment-wrapped baked lamb dish made popular by 19th century Greek brigands) are among the carnivore delights here served up by owners Renee and Andreas Typaldos.
---
CHICAGO QP
Greek Food With a Kick
830 N Roselle Rd, Hoffman Estates, IL qpforkicks.com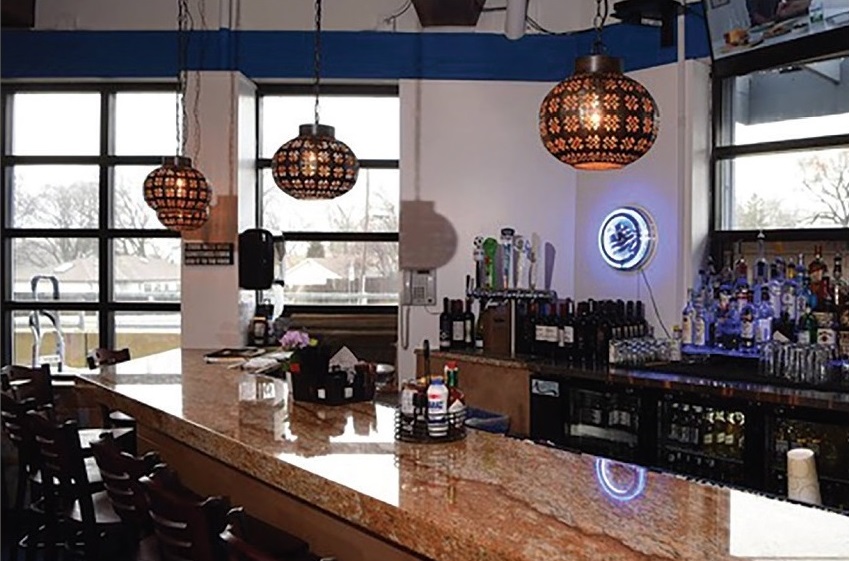 Former Greek Islands manager Chris Kyriazis has opened this engaging eatery in Chicago's suburbs with his sons and their wives. The concept focuses on infusing Greek ingredients into traditional American and Mexican dishes. Greek ribs, broasted chicken, tacos and gyros are the core of the menu with a handful of traditional touches such as spreads, skewers and salads. A drive-thru window gives customers the option of a quick pick up.
---
DALLAS
Daphne's Mediterranean
7949 Walnut Hill Ln, Dallas, TX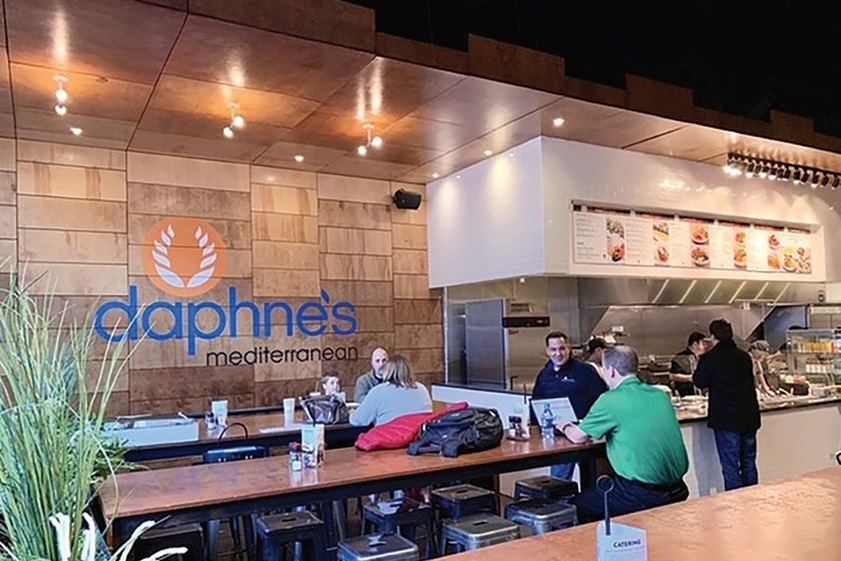 California-based fast casual chain Daphne's Mediterranean has ventured out of the West Coast with two Dallas locations recently acquired from another concept. Daphne's is focused on serving nourishing, healthy dishes, with most menu items falling under 700 calories. Dishes can easily be modified to accommodate vegetarian, vegan and gluten-free diets. Daphne's Dallas locations are the first to feature the option for guests to build and customize their own bowls. Daphne's has plans to further expand; they're in the process of opening nine more locations in Austin, Houston and Boston.
---
CHICAGO
Gus' Corner Grille
28800 Waukegan Road, Lake Bluff, IL guscornergrille.com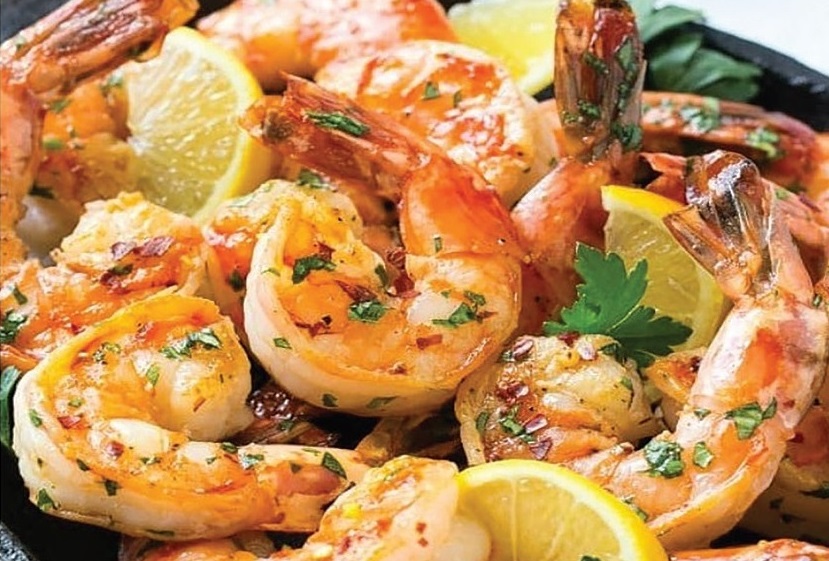 Octogenarian restaurateur Gus Papas (the since-shuttered Little Nick's) has jumped back into the fray with his daughter Dina Boufis at the helm. The new restaurant offers classic American comfort fare with a few nods to the owner's Greek heritage. Located thirty miles north of Chicago, the restaurant is just a few blocks from the restaurant that Papas ran for four decades.
---
KENTUCKY
Niko's Bakery
601 Emory Drive Owensboro, Kentucky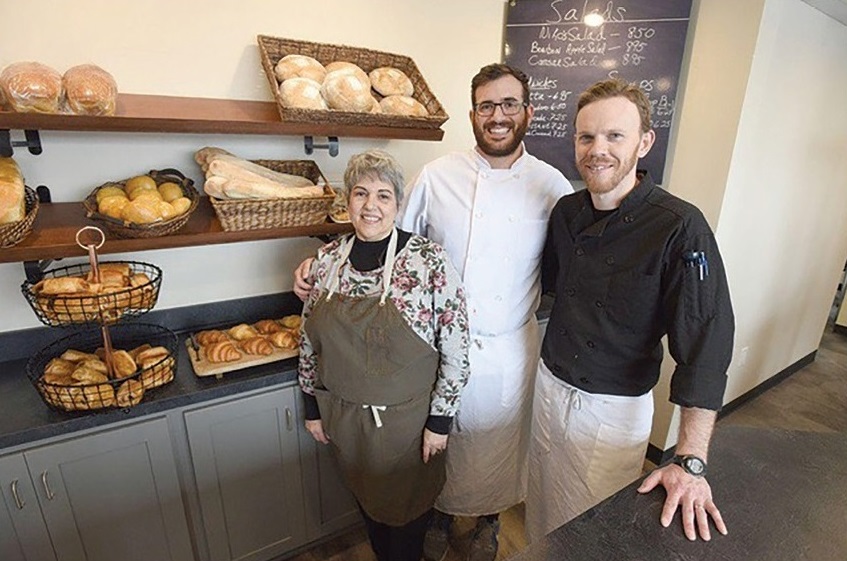 Owner Lola Nousiadis and son Christo Nousiadis are serving up tradition-al European and Greek artisan breads, croissants, desserts and pastries alongside traditional Greek dishes, sandwiches, soups, salads, Greek yogurts, espresso drinks and smoothies. The fast casual restaurant opened in February and has thirty seats.
---
CHARLOTTE
Yafo Kitchen
1331 Central Ave, Charlotte, NC yafokitchen.com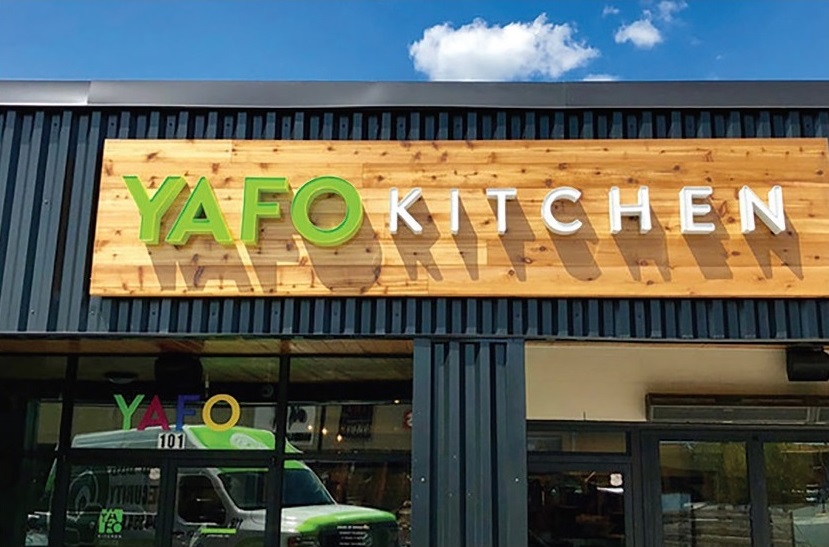 This health-driven Mediterranean concept opened its third Charlotte location with the addition of its Plaza Midwood eatery last summer. Rotisserie chick-en, shawarma, Marrakesh lamb and a Greek yogurt mac 'n' cheese anchor the menu that promises authentic, wholesome ingredients. Owner Frank Scibelli and Israeli-born executive chef Shai Fargian opened the restaurant's Dilworth location in Charlotte just a few months earlier.
---
VIRGINIA
Greeko's Grill & Café
217 W Main St, Abingdon, VA greekos-grillcafe.business.site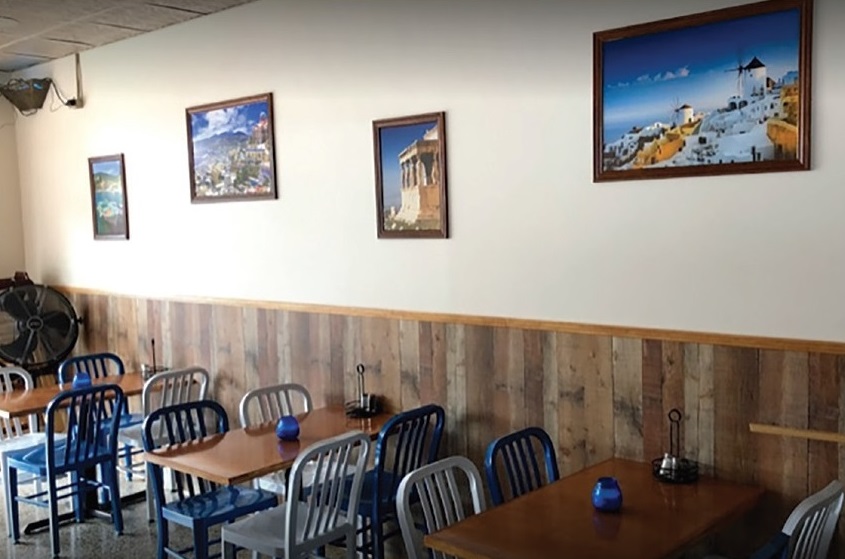 The end of last summer saw the opening of this Greek eatery, opened by chef Mustafa Bogreatay, who was born in the United Arab Emirates to a Greek father and an Egyptian mother. Greeko's Grill & Café boasts a very traditional menu that includes dolmades, spanakopita, falafel and mousaka. The eatery embraces the family restaurant aesthetic with lots of blue and white and bright photos of Greek vistas. "It's everything Greek — no mix," Bogreatay told the local Bristol Herald Courier. He also operates The Dragon's Den Cafe, an international restaurant at Oakwood.
---
KNOXVILLE
Kefi
120 E Jackson Ave, Knoxville, TN kefiknox.com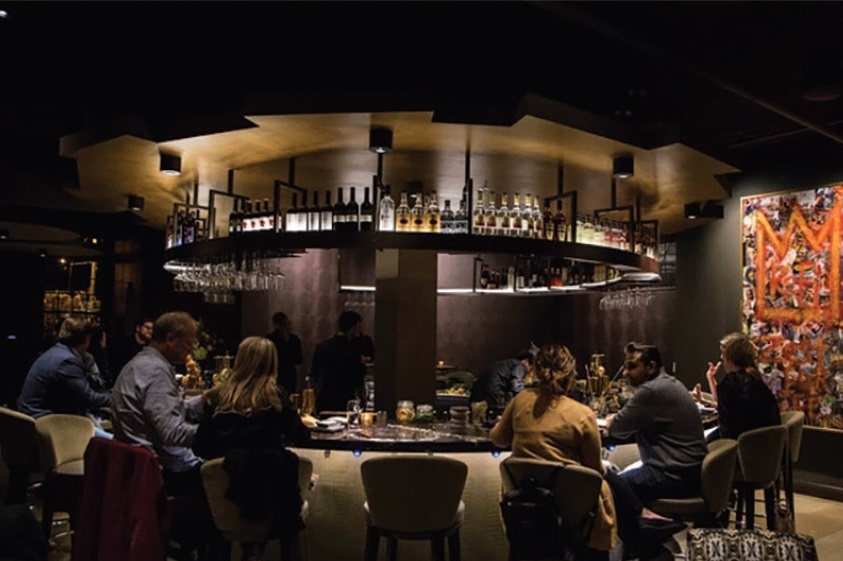 Jim and Lori Klonaris have added to their portfolio of restaurants that include The Side Street Cafe, Calamata Kitchen, Cafe Four and The Press Room with Kefi, located in the Old City section of Knoxville. The owners call their new venture a "Greek cocktail restaurant with Lebanese inspiration"; a combination of the couple's joint heritage. The establishment's impressive and creative craft cocktail menu, developed by mixologist Chris Williams. Mezedes comprise the majority of the menu, with entrée standouts including a version of kokinisto (here, beef short ribs braised in wine sauce and served with feta polenta, roasted tomato and arugula).
---
UPSTATE NEW YORK
Kalamata Pita
47 Albany St, Cazenovia, NY kalamatapita.com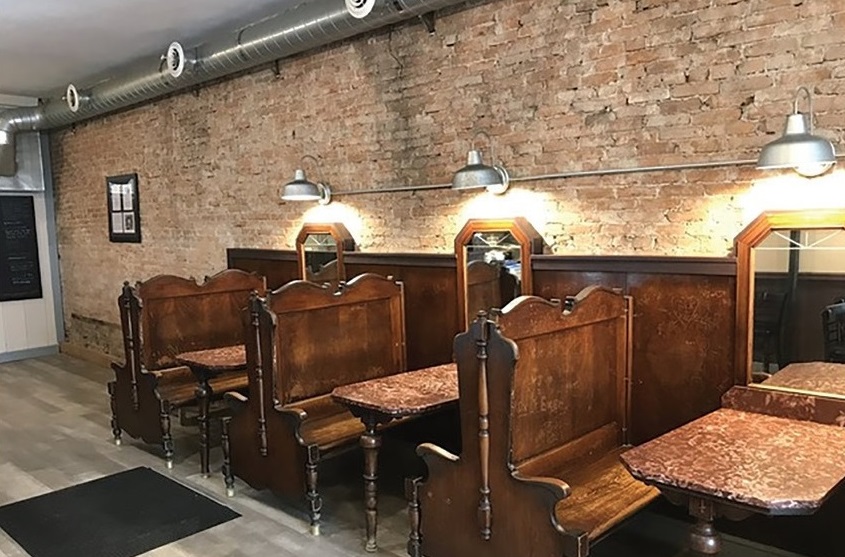 First time restaurateurs Scott and Chrissie Baker recently opened Kalamata Pita, a fast casual pita wrap concept that celebrates Greek street food with gyros, souvlaki, dolmades and avgolemono. For the vegetarians, a falafel wrap does the trick, with homemade hummus served up with pita toast points just for good measure.
---
LONG ISLAND
Parea
360 New York Ave, Huntington, NY pareany.com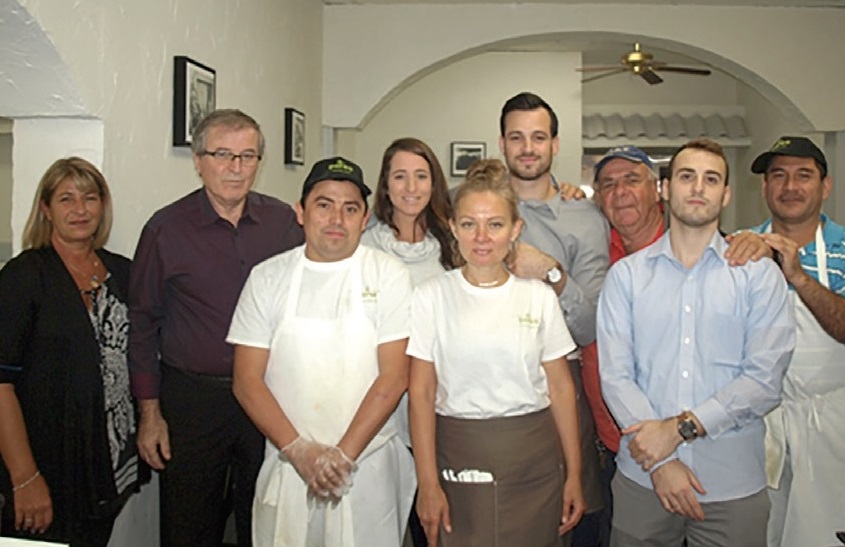 Plainview Diner scion Niko Papavasilopoulos has taken over the 43-year Mediterranean Snack Bar from longtime owner Steve Soulellis in Huntington and re-baptized it Parea. Following the eatery's beloved recipes, the new owner has given the space a facelift while preserving the eatery's dual purpose – restaurant on one side and snack bar on the other. Papavasilopoulos serves local Long Island tomatoes on his horiatiki salad when the season permits.
---