Posted by estiator at 26 November, at 00 : 20 AM Print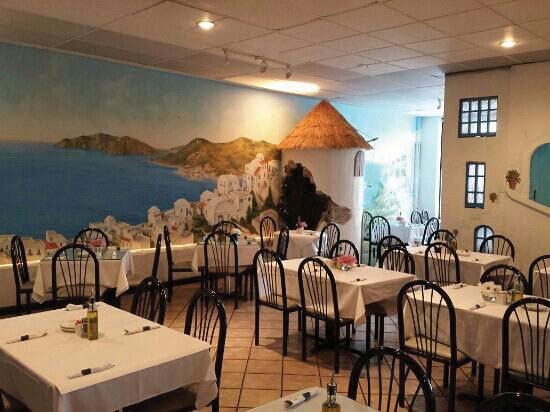 ANNA'S GREEK CUISINE (7370 Sawmill Road, Dublin, Ohio; 614-799-2207), open since 1997, has established itself as one of Columbus, Ohio's best and most authentic restaurants.
Over the years, Anna's has acquired a broad and dedicated base of customers, servicing them not only as a restaurant but as a caterer as well. The story of Anna is that at the age of eight, while most kids were playing in the small village of Krioneriti ("cold waters"), on the Greek island of Evia, she was making coffees and serving her mother's tempting appetizers. She loved watching the satisfied smiles around the table! That's when her passion for Greek food began.
Some of her fondest memories are of the fragrant spices and fresh herbs that created flavorful meals. These memories drive her to perfection with each meal she prepares today. She had always loved cooking and sharing food with friends and neighbors and began her restaurant career in the U.S. running her family's gyro place on the OSU campus at 11th Street and N. High. "Opening a restaurant of my very own was the logical next step for me," Anna says.