Posted by estiator at 13 April, at 18 : 16 PM Print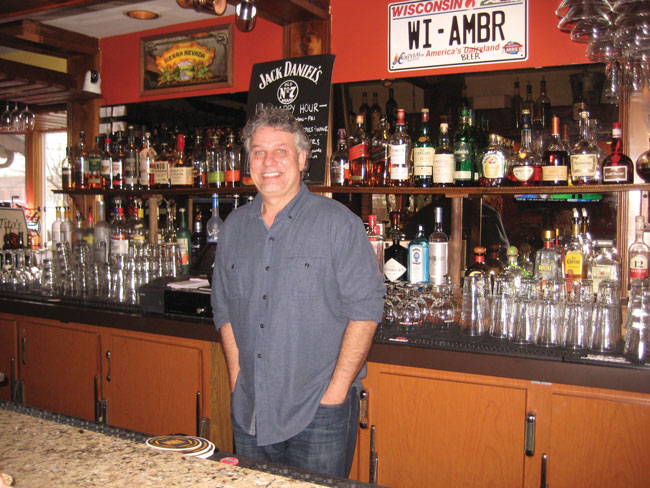 Crave Bar & Food is located at 10401 N Port Washington Rd, in Mequon, WI and the owner is Spiro Asimakopoulos. Spiro, who owns the place for a couple of years, tells us that Crave Bar & Food bills itself as an upscale pub. The space was remodeled to include a bar of granite, metal and wood, and TVs have been added throughout the restaurant. Crave's menu has a lineup of appetizers, burgers, sandwiches, salads and wraps and much more. But let's see who Spiro Asimakopoulos is.
Spiro was born in Milwaukee, WI and his family, soon afterwards, moved back to Greece; consequently Spiro spent years 1 through 6 of his life in Greece; then, the year 1970, the family returned back to this country. Spiro's dad owned and operated a small coffee shop and Spiro from young age dreamed to own his own place. From age 16 to 22, Spiro worked in a Bowling Alley that had banquet facilities, bar and restaurant; there, he learned all the facets of the restaurant business. Moreover, during that time he was attending the University of Wisconsin and earned a degree in economics. Because of his love of restaurants, he never worked in the field of his academic achievements; instead, for the next 11 years after graduation, he owned and operated night clubs in downtown Milwaukee. Then, he got involved with family type restaurants and sports bars. Spiro's daughter Vasiliki, 22, is a senior in college. Spiros' fiancé Angela is helping him in his current business and he considers her as his right hand in operating his business where he is the majority owner. In the picture we see Spiro inside his place.