Posted by estiator at 13 April, at 20 : 50 PM Print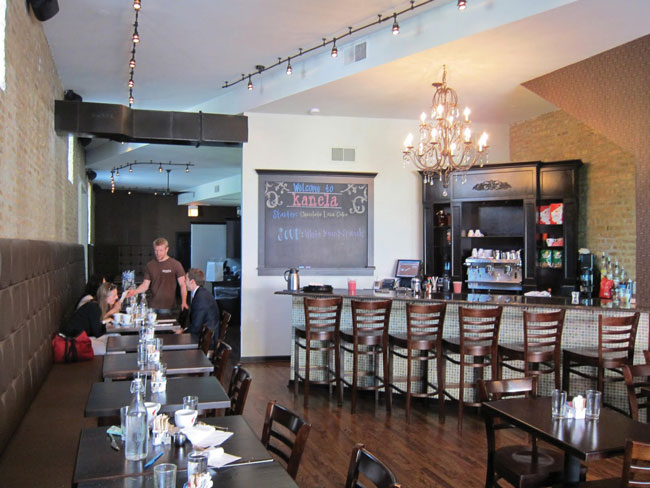 Kanella's new location (757 S Front St, Philadelphia, PA; 215-644-8949) has been open for a while, besides its original restaurant, and this one is a buzzing, cozy, whitewalled space on a lively city corner, with people of all ages and ethnicities sitting at outside tables in the summer months. It is simply decorated inside, full of friends and family, with a charming staff.
Konstantinos Pitsillides, the man at the helm, is a formidable-looking Cypriot with an intense gaze. He lived and worked for many years in London under some of the greatest chefs of the end of last century.
At Kanella you can enjoy the traditional Easter sheep's head soup around the holidays, in which the traditional avgolemono contains chunks of tongue, cheek and eyebrow. Cypriot food done well is one of the world's great pleasures.
The restaurant's BYOB policy allows you to bring the wine you wish; you may want to skip Cypriot wine in favor of a bottle of Greek Agiorgitiko.
Konstantinos has a sign in the window of his restaurant that says, "The customer is not always right." But if that customer has chosen to go to Kanella, then he is a long way from wrong. Kanella is open for dinner from 5 pm to 10:30pm Tuesday to Saturday, and serves brunch on weekends.